Uber fires 'hero' driver who refused to take student to get an abortion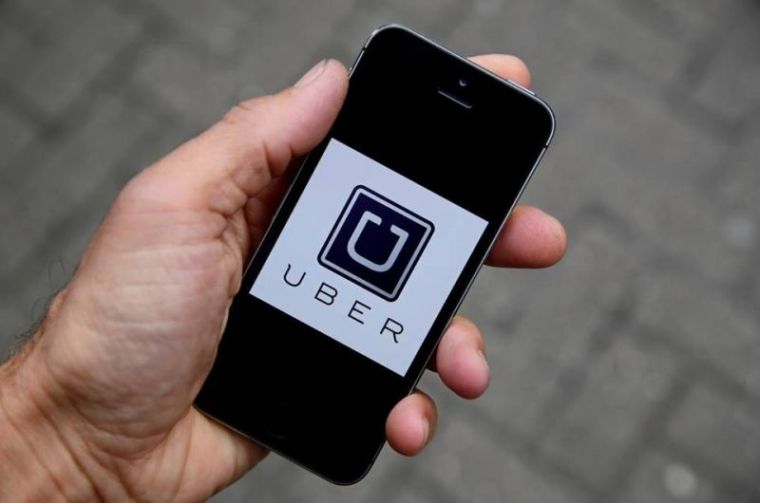 Pro-lifers are rallying around a "hero" Uber driver who was fired for not taking a passenger to an abortion clinic and instead dropped her off at a gas station.

The San Francisco-based ride-sharing company confirmed on Thursday that it barred the unnamed driver responsible for leaving a 20-year-old college student at a gas station instead of taking her to an abortion appointment after the woman posted about the experience on Reddit.
The company told The Daily Caller that the act violated its community guidelines pertaining to "safety."
"[A]ny actions that threaten the safety of drivers and rider will be investigated," a spokesperson told the conservative news outlet. "Dropping someone off in the middle of nowhere threatens someone's safety."
In addition to the firing, the woman is seeking to bring a lawsuit against the driver. But at least one pro-life organization has vowed to help the driver find his own legal representation.
Three weeks ago, the unnamed woman created a post on Reddit titled "My Uber driver left me on the side of the road because he figured out I was going to an abortion clinic."
The post recounts the journey that she took with the driver after leaving her home in upstate New York.
At a school in upstate New York, the 20-year-old woman stated that she didn't have a car and is in no financial condition to take care of her child. She found an appointment at a clinic that was an hour away from her school and called an Uber to help her get there.
"My Uber arrived and he immediately seemed uncomfortable. After about five minutes in the car, he asked, 'are we going to a planned parenthood?' I said no (because we weren't), but it set off alarm bells that he would even ask that," She wrote. "The destination I put in was just the name of the doctor and the address of the clinic, there was nothing that would suggest it was an abortion clinic. After a few more minutes he asked, 'are we going to an abortion clinic?'"
The passenger said that she was shocked by the question and just remained silent.
"He then said 'I know it's none of my business, but…' and proceeded to mention something about his wife being pregnant, how awful the procedure was (and proceeded to explain it in graphic detail), and that 'there is so much they don't tell you,'" the post reads. "He then said 'you're going to regret this decision for the rest of your life' and that I was making a mistake."
About halfway through the trip, the woman wrote that the driver pulled over "with no warning" at a gas station. He reportedly told her that he can't take her the rest of the way but offered to take her back home.
Unable to catch an Uber at her location, she was forced to have to call cab companies to seek a ride. She stated that the Uber driver hung around for about 10 to 15 minutes. He also asked her again if she wanted to go back to the city with him. But she declined.
She eventually reached her appointment by cab, but she was an hour late.
"I reported the driver to Uber and the next day I filed a police report with my city's police department. Someone on Uber's team got in touch with me after I told them about the police report and called me to get a detailed account of what happened," she explained. "I told them everything on a call that was recorded, and the rep mentioned that it appeared the driver had taken a less direct route to get me to my destination prior to dropping me off."
"Within a few days they reached out again and told me the driver had been banned from Uber," she continued. "They also mentioned that it didn't appear he'd ever done this before judging from his user ratings."
Still though, the woman indicated in her post that she would like to pursue further legal action against the driver if possible to do so. She asked Reddit users if she had a legal case and what the next steps would be.
"I reached out to a law firm and a few legal aid societies but nothing has happened," she explained. "I'm not sure what I should do now."
Lila Rose, prominent pro-life activist and president of Live Action, wrote in a tweet that the Uber driver is a "hero." She wanted to know how to get in contact with him to help him get legal representation.
"This Uber driver showed courage and compassion in a life and death situation," Rose said in a statement. "If he is in need of it, Live Action is ready to help by connecting him with legal representation."
In a blog post, Live Action added that the driver was right in that "there are risks to the abortion pill that many women just don't know about."
"Forcing an Uber driver to go against his conscience and receive pay for transporting someone to an appointment where he knows the intentional killing of a child will take place is questionable, to say the least," Live Action asserts. "This driver chose not to be an accessory to what he and other pro-lifers believe is murder. He acted in accordance with his conscience, and he offered to drive the student home (leaving her at the halfway point only after her insistence that he do so), so as not to be party to what he saw as a morally reprehensible act."
Pro-life activist and former Planned Parenthood clinic director Abby Johnson tweeted: "Whoever this guy is, I want to know him and give him the biggest high five ever."