UK Church Denies That Event Features 'Gay Cure' Therapy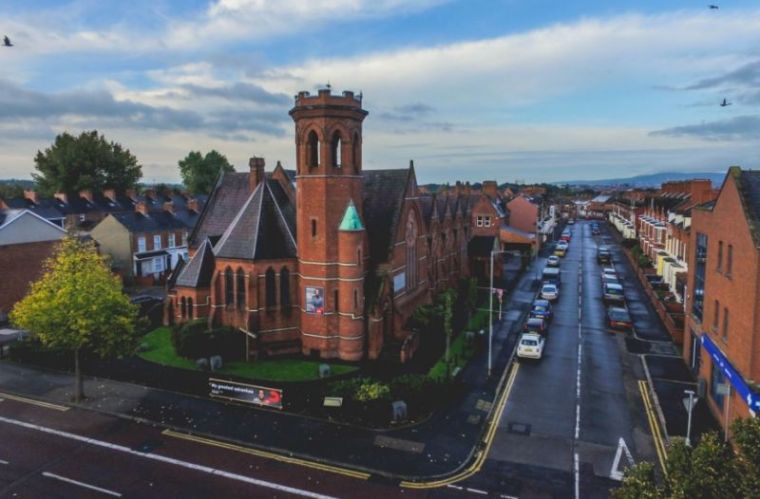 An evangelical United Kingdom Christian group is denying claims that it is sponsoring an event aimed at using therapy to try to change the sexual orientation of homosexuals.
Evangelical Alliance in Northern Ireland is hosting an event next week known as "The Living Out Course" at Willowfield Church, an Anglican congregation located in Belfast.
In a statement posted to Willowfield Church's Facebook page on Tuesday, Evangelical Alliance Director Peter Lynas said that the event is meant to help gay Christians lead lives consistent with biblical sexual ethics, rather than to try and change their same-sex attraction.
"The story is simply that a group of Christians, some of whom are attracted to the same sex, are meeting to explore how they best support one other to live faithfully within the teachings of the bible and the Church," stated Lynas.
"It is vital that Churches and people of faith have the freedom to discuss human sexuality and how it is lived out within their religious life together."
Lynas also noted that one of the cosponsors of the course is a group called Living Out, which he described as "a UK charity that exists to encourage evangelical congregations to better welcome LGBT+ people."
"Living Out is all about training church leaders to love as Jesus loved and banish any homophobia in their churches," continued Lynas.
"This event does not feature conversion, reparative or 'gay cure' therapy. No efforts are being made to change anyone's sexuality and reports to the contrary are false and misleading."
Willowfield Church Rector David McClay told the Belfast Telegraph that he and his family received vicious social media posts and phone calls over hosting the event.
"We have gay people in our congregation every Sunday. We have been totally misrepresented by what has been posted on social media," said McClay to the Telegraph.
"I understand that some people are angry because they have been given the wrong information. I totally refute that we are involved in conversion therapy, nor do[es] the [Evangelical Alliance] ever run courses like that."
Similar outrage came last month for Metro City Church in Michigan when it hosted an event alongside Forge Ministries known as the "Unashamed Identity Workshop."
The Metro City workshop had the goal of helping teenage girls who might be confused about their sexual or gender identity.
LGBT activists protested the event, claiming it was forcing minors to undergo reparative therapy. One man was charged with a six-month demeanor for threatening the church.
For his part, Metro City Pastor Jeremy Schossau released an online video message in which he denied that the minors were being forced to undergo therapy.
"We are about conversation, not conversion necessarily. We believe that sexuality is a choice, we believe that you can be what you want to be and do what you want to do," said Schossau.
"We find it incredibly odd that a community that has been so vocal about tolerance, about understanding someone else's perspective, about freedom, about choice, a community that has been so pro-choice, is seemingly so anti-choice when it comes to sexuality."