UK Report Seeking National Syllabus for All Religious Education Called 'Attack' on Liberty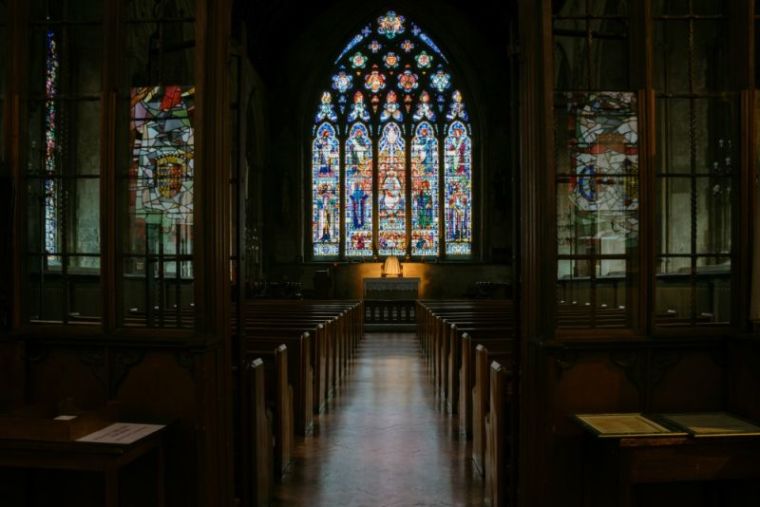 Catholic bishops and officials are speaking out against a new report launched at the British House of Commons this week which seeks to change the legal requirements for religious education in schools, including religious schools. 
A Catholic Education Service spokesperson told The Tablet on Wednesday that the U.K.'s Catholic bishops are "not happy" with the pamphlet, titled "A New Settlement Revised: Religion and Belief in Schools," because it is a "fundamental attack on religious liberty."
Bishop of Leeds, Marcus Stock, declared that the one of the major problems with the report is that it discourages the teaching of theological content.
"We accept there is a need to improve RE [religious education] in all schools and Catholic teachers and academics have been actively contributing to this discussion, producing suggestions that would work within the plurality in our country's schools sector, allowing for all schools to choose between RE as a theological discipline and Religious Studies as a sociological discipline," Stock stated.
"Catholic schools are the most successful providers of Religious Education in the country. This is because we take it seriously as a rigorous, theological academic subject. However, rather than look at the sector that does it the best they have opted for a reductionist approach which is exclusively sociological and has no consensus amongst RE professionals."
The 31-page pamphlet in question is largely critical of the means through which religion is taught to students in school, and called for a new "settlement in the relationship between religion and schools," pointing out that religion has declined and non-religious practice has been rising in British society.
In the pamphlet, former Education Secretary Charles Clarke and Lancaster University professor Linda Woodhead for Westminster Faith Debates argued that faith schools need to promote inclusivity.
The report recommends a national syllabus for religious education created by a multi-faith panel of "experts," and legislation to require all schools, including "independent schools," to use the syllabus. A current government bureaucracy, the The Office for Standards in Education, Children's Services and Skills, would be charged with inspecting the schools to "ensure that all schools properly fulfil their duty to teach the nationally agreed" syllabus. 
It also recommends that the right of parents to withdraw their children from religious education be abolished. 
"The current arrangements which enable faith schools to discriminate in their employment should be kept under review," another recommendation reads.
The authors also call on churches and faith bodies to reduce the number of schools that make faith a criteria for admission.
"We remain of the view that the country needs to move strongly in the direction of reducing the number of schools in this country which include faith as a criterion for admission," they wrote, while also expounding on the importance of inclusivity. 
All such faith schools "should be required by their sponsoring churches to promote inclusivity," they wrote, and to adopt the proposed national syllabus. 
In the appendix, the document points to surveys charting the fall of religious belief in England and Wales.
"Belonging to a religious group has become less common than being religious, spiritual or non-religious outside of traditional institutional frameworks," it states.
"The influence of traditional religious authorities is likely to continue to diminish, and the authority of personal choice and new, more disorganized, forms of authority is likely to grow."
The CES spokesperson argued that faith schools should not be discouraged from making faith an admission criteria, however, stating that "this is a backhanded way of taking the Catholic out of Catholic schools."
"We made it clear when they were compiling the report that we were not happy [with what its authors were suggesting]. They have launched this in full knowledge it would be unacceptable to us," CES added.