UK Scouting Org Settles With Christian Leader Fired for Opposing Support for Islam, LGBT Pride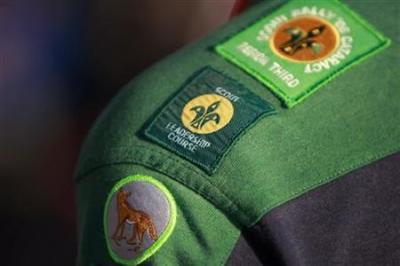 The United Kingdom-based Scout Association has reached a settlement with a Christian scoutmaster, who was expelled after criticizing the organization's official magazine's support for Islam and LGBT Pride events.
Brian Walker, 62, was expelled from the association in March 2017 when he accused the scouting group of "promoting" Islam and LGBT Pride events in their publications.
The Christian Legal Centre, which represented Walker when he filed a discrimination complaint against the association, released a statement Sunday confirming that the two parties had settled.
As part of the settlement, Walker agreed to accept the association's payment for damages and to compensate for his legal expenses.
"Walker intends to donate the entire sum of the award to the Christian Legal Centre, to be spent on similar cases challenging anti-Christian discrimination," stated CLC.
At issue was a letter that Walker sent in March 2017 to Scouting Magazine, which featured a Muslim leader who was also a scout leader. He outlined his concerns that the organization was abandoning its original Christian principles.
Among his issues was the apparent promotion on scout calendars of Islam while Christianity purportedly lacked a similar mention. He also said the magazine should be careful in promoting Islam, given the way the religion treats women and their rights. 
In his letter, he compared a Muslim head veil for women to a Darth Vader mask, arguing that such an outfit would be hazardous in activities like canoeing.
The letter was not published and the Scout movement's district commissioner for Bristol South, Scott Stowell, decided to expel Walker for his statements.
Stowell said Walker's views "did not reflect the inclusive nature of scouting." 
Walker unsuccessfully attempted to appeal the expulsion before filing a suit against the association, arguing that the group had violated its own Equal Opportunities Policy.
"I am raising this case as I believe the fundamental values of Scouting are being undermined," stated Walker earlier this year, as quoted by CLC.
"Parents need to be made aware of what is happening at the centre of Scouting, and will eventually flow out into the local groups. We need to act now to maintain and protect the values on which the movement was based."
The agreement between the two parties was reached "after a court hearing in Bristol where a judge refused the Scout Association's application to 'strike out' Mr Walker's claim as having no real prospects of success," according to CLC.
For their part, the association said in a statement published by The Mirror that their decision to pay Walker as part of a settlement "does not imply that we accept Mr. Walker's claim made against us or his view of the world."
"The Scouts do not accept Mr. Walker was right when he made his offensive comments," stated the association, as quoted by the Mirror.
"As a charity, we had to weigh up whether it was worth using our limited time and money on a costly and prolonged legal dispute ... In this case, we decided it was in our best interests to settle this matter out of court."