'Political persecution,' 'Un-American': 5 reactions to Trump's indictment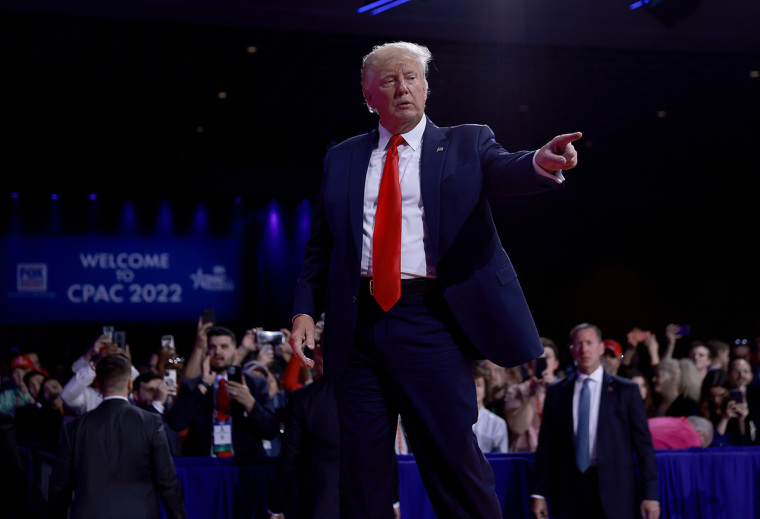 Political figures and advocacy groups on both sides of the aisle are reacting to the news that a Manhattan grand jury has indicted former President Donald Trump. While the exact details of the indictment remain under seal, a spokesperson for Manhattan District Attorney Alvin Bragg announced in a statement late Thursday afternoon that they had "contacted Mr. Trump's attorney to coordinate his surrender to the Manhattan D.A.'s office for arraignment on a [state] Supreme Court indictment."
The news of Trump's indictment comes less than two weeks after the former president announced via his social media platform Truth Social that he would "be arrested" on charges related to what he described as "an old & fully debunked (by numerous other prosecutors!) fairytale." The indictment ultimately ended up taking place more than a week after the "leaks" from the Manhattan District Attorney's Office he referred to in his post suggested.
The indictment stems from a case involving money paid to porn star Stormy Daniels (Stephanie Clifford) in the weeks leading up to the 2016 presidential election. In 2019, Trump's longtime attorney turned adversary Michael Cohen testified before the House Oversight Committee where he said his former boss "asked me to pay off an adult film star with whom he had an affair, and lie to his wife about it, which I did."
Cohen presented a House committee with "a copy of the $130,000 wire transfer" he sent to the former porn star's attorney "during the closing days of the presidential campaign" so she would "maintain her silence about her affair with Mr. Trump." In 2021, the Federal Election Commission voted not to pursue the payment as a possible violation of federal campaign finance law.
A statement posted on Trump's campaign website on March 18 insists that the candidate did nothing wrong, was "the victim of an extortion plot" and that Bragg does not have the jurisdiction to prosecute the case. "Legal scholars from both sides agree almost universally payments of this nature are not in violation of federal campaign laws," the campaign asserted.
"When these payments were made, President Trump was a candidate for federal office. However, the New York DA does not have jurisdiction to prosecute alleged federal campaign finance violations. The allegations in question are almost seven years old. The New York DA's office is relying on a loophole to get around the statute of limitations in their unprecedented attack."
Trump's indictment comes with slightly more than a year-and-a-half to go until the 2024 presidential election, where polls show the former president as the favorite to capture the Republican nomination.
Here are five reactions to Trump's indictment from the candidate himself, one of his potential rivals in the Republican primary, and political advocacy groups and legal experts.