Unborn Baby Photos Convincing Americans Against Abortion, Says Catholic Leader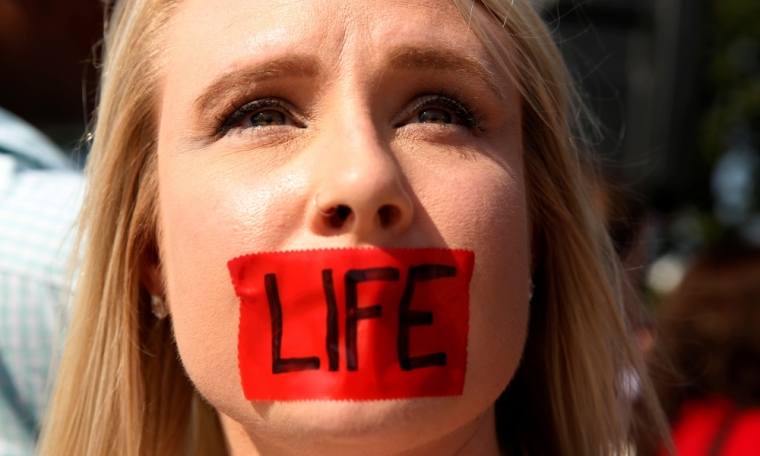 Bill Donohue of the Catholic League argues that the recent low abortion rates in America are due to young people being swayed by photos of unborn children in the womb, rather than by sex education.
"Yes, fear of sexually transmitted diseases, as the researchers concluded, is real. But it is also true that young people today are much more likely to know that abortion results in sudden death. This is not due to sex ed. The credit goes to technology: Pictures don't lie, and the pictures of life in the womb offer the most devastating evidence that life begins at conception," Donohue wrote.
"The abortion industry is in trouble. It is losing money, and it is losing the support of youth. Look for brighter days ahead," he added.
The research in question stems from the Guttmacher Institute, whose study "Abortion Incidence and Service Availability in the United States, 2014" found that there were only 14.6 abortions per 1,000 women aged 15-44 in 2014 in America, which is the lowest the rate has been since the 1973 Roe v. Wade Supreme Court decision that legalized the practice nationwide.
The 2014 rate is half of what it was at its peak in 1980 and 1981, when the abortion rate was around 29.3 per 1,000 women.
Guttmacher noted that the rate has been declining for years, and in 2013 abortions in America fell bellow 1 million for the first time since the mid 1970s.
Some pro-abortion activists, such as Planned Parenthood President Cecile Richards, have credited the low abortion rate to giving women better access to contraception.
"It shows that we're finally doing a better job of helping women get access to birth control that's affordable and that's high-quality," Richards said, according to NPR.
Richards has backed the Affordable Care Act, which forces employers to provide contraceptive coverage for women.
"We shouldn't go backwards on access to birth control," she added.
Others, such as Americans United for Life Acting President Clarke Forsythe, claimed that pro-life laws in America are having an impact.
"Research has shown that life-affirming laws do have an impact on lowering the number of abortions, and with all the life-affirming laws passed since 2010, we have a reason to celebrate the number of lives saved and women protected as legislators worked to defend them from a predatory and rarely accountable abortion industry," Forsythe said.
Forsythe agreed that "beautiful pictures of life inside the womb" is another important factor for why abortion rates are down.
"Such pictures are worth more than a thousand words when it comes to helping people understand whose lives are on the line," he added.
Rachel Jones, lead author of the Guttmacher report, insisted that if the rate is down in part due to women wanting abortions but being unable to get them, then that's not something that should be celebrated.
"If there are women in these highly restrictive states who want abortions but can't get them because there aren't any clinics that they can get to, and that's why abortion's going down, that's not a good thing," Jones said.
"But we think the story that's going on in a lot of situations, in a lot of states, is that fewer women are having unintended pregnancies and in turn fewer abortions, and that is actually a good story."
Donohue blasted that reasoning, however, arguing that it stems from a pro-abortion mindset.
"Jones has gotten herself into another jam. She does not say why a decline in abortions—for any reason—would be good news," he wrote.
"After all, if abortion does not result in the certain death of innocents, then what's so great about having fewer of them?"