'Unbroken' Available on DVD Next Month With Bonus Disc 'Legacy of Faith' Featuring Louie Zamperini, Billy Graham and More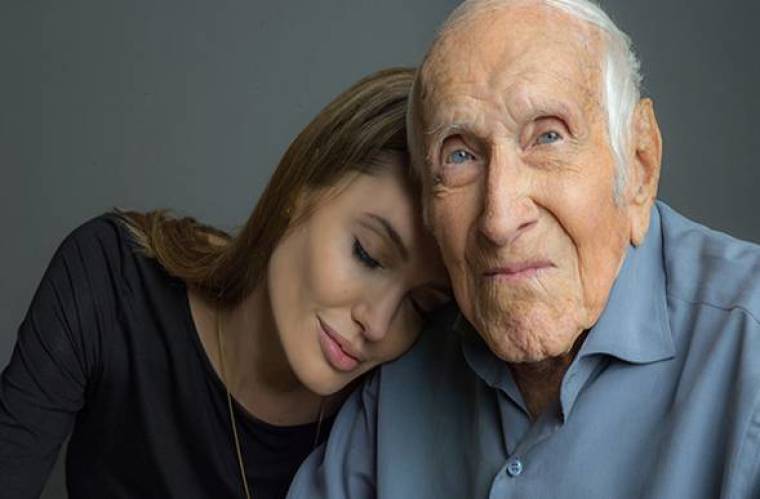 Angelina Jolie's hit film "Unbroken" will be available on DVD on March 24 in a release that will include a bonus disc with even more information about its star, Louie Zamperini.
Released on Christmas Day, "Unbroken" is based on the true story of Zamperini's life, which highlights the resiliency of the human spirit. The Jolie-directed epic earned $15.5 million at the box office. But next month, "Unbroken" fans can watch the film from the comfort of their own home with the special edition DVD. Furthermore, the DVD release includes the "Legacy of Faith" bonus disc from Pure Flix that contains over an hour of features such as an introduction from pastor Greg Laurie.
"Quite possibly the most remarkable testimony I've encountered. … Louie's outstanding life points us to an amazing God," Laurie said of "Unbroken."
Adapted from Laura Hillenbrand's best-selling book, Unbroken follows Zamperini's life, including competing in the 1936 Olympics as a long distance runner and becoming a solider during World War II. After surviving 47 days lost at sea as well as two years in a Japanese POW camp, Zamperini ultimately found peace, forgiveness and redemption through God. The real-life hero died at age 97 last July.
The bonus disc also highlights interviews and documentary footage of Zamperini along with Billy Graham and many others. Graham and Zamperini's connection began in 1949 when the war veteran met the then-little-known evangelist in Los Angeles. Before long, Zamperini knew the Holy Spirit was working within him, and the veteran eventually was moved to reconcile with his Japanese captors, offering them forgiveness as well as the story of Jesus Christ.
"Legacy of Faith" features interviews such as CBN's "Coming Full Circle," Greg Laurie's Harvest Crusade interview and the Billy Graham Evangelistic Association's "Captured By Grace." The "Unbroken" DVD with "Legacy of Faith" bonus disc will be available on March 24 at outlets including Family Christian Stores, Mardel Christian Stores, Parable Christian Stores and ChristianBooks.com, among others. Visit the film's website for additional information.
Watch the trailer for "Unbroken" here. The film is rated PG-13.