United Methodists Dismiss Complaint Against Jeff Sessions Over Using Bible to Defend Family Separation
United Methodists Dismiss Complaint Against Jeff Sessions Over Using Bible to Defend Family Separation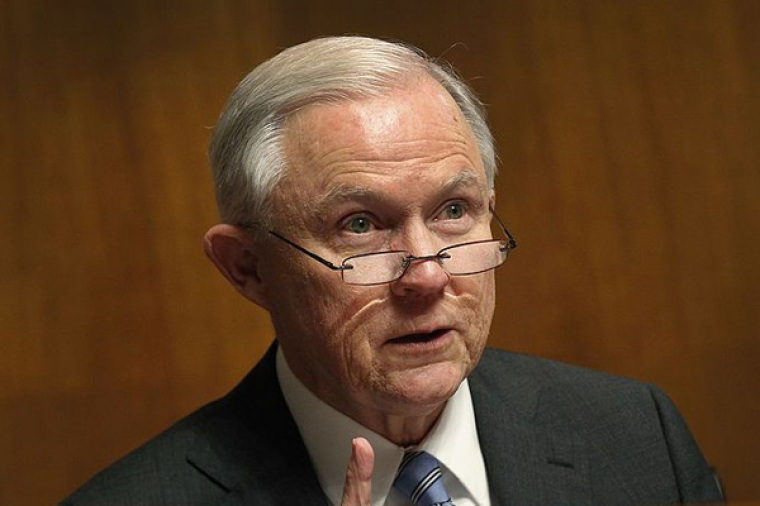 The United Methodist Church has rejected a complaint submitted by approximately 600 people against Attorney General and UMC member Jeff Sessions over his support for family separation policy.
Earlier this year, Sessions received much criticism for citing the Bible in his defense of the federal government policy of separating illegal immigrant parents from their children, with many in the UMC rejecting his statements as incompatible with Church teaching.
The Reverend Debora Bishop, superintendent of the Mobile District of the Alabama-West Florida Conference, sent a letter to the complainants last week rejecting their complaint against Sessions.
According to Bishop, the UMC's church court system cannot be used against Sessions because his comments regarded "political actions" and not "personal conduct."
"Sessions was carrying out the official policy of the President and/or the United States Department of Justice. It was not an individual act," wrote Bishop.
"I believe this type of conduct is not covered by the chargeable offense provisions of The Book of Discipline of the United Methodist Church, 2016 for laypersons. Therefore, your complaint is dismissed."
The district superintendent concluded by noting that the Alabama West-Florida Conference Bishop David Graves agreed with the decision in favor of Sessions.
In June, Sessions argued in favor of the family separation policy, going as far as to reference Romans 13's call for submission to authorities as justification.
"I don't think it was an extreme position that I took," Sessions told David Brody of the Christian Broadcasting Network in a June interview.
"I directed it not to say that religion requires these laws on immigration. I just simply said to my Christian friends, 'You know, the United States has laws and I believe that Paul was clear in Romans that we should try to follow the laws of government of which we are a part.'"
The policy Sessions supported was sharply criticized by the UMC Council of Bishops President Ken Carter, who stated in June that to "disrupt or sever family relationships is incompatible with Scripture and Christian tradition."
"And where the church has been silent in previous generations and cultures, or contributed to the separation of families, we have later understood our complicity and at our best have engaged in acts of repentance," stated Carter.
Soon after Sessions made his remarks, approximately 600 clergy and laity of the UMC filed charges against the Attorney General, accusing him of violating multiple parts of the Book of Discipline.
These allegations included child abuse, immorality, racial discrimination, and "Dissemination of doctrines contrary to the standards of doctrine of the United Methodist Church."
Mark Tooley, president of the Institute on Religion & Democracy, commended the UMC Conference's decision, calling the official complaint against Sessions a "publicity stunt endorsed by hundreds of activist United Methodists online."
"United Methodism, in its official Social Principles, opposes all enforcement of U.S. immigration law, which would surprise lots of church members if they knew. So all church members involved in border policy would theoretically be vulnerable to a church charge, church trial and excommunication, if the complainants' views were to prevail," wrote Tooley.
"Nobody expected the complaint against Sessions to proceed to church trial. Its only purpose was media attention, which succeeded."