US-Cuba Reconciliation Elicits Mixed Reactions From Hispanic American Christian Leaders; Cuba's Human Rights Problem Point of Contention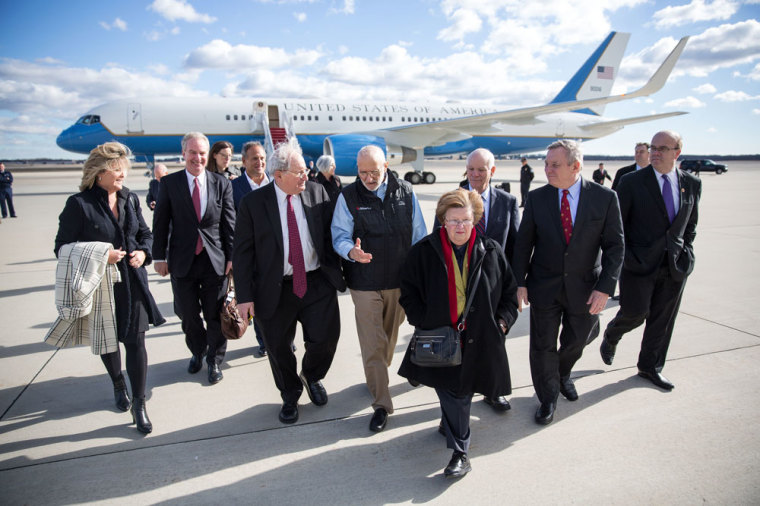 Christian leaders in America have expressed both concern and hope at news of historic plans to normalize diplomatic relationships between the U.S. and Cuba. Some political leaders have also suggested that Cuba has not shown enough progress in human rights to justify easing economic restrictions.
"First, I am concerned that normalizing diplomatic ties without addressing [Fidel] Castro's horrendous human rights record serves as a defacto endorsement for one of the most oppressive regimes in recent history," said the Rev. Samuel Rodriguez, president of the National Hispanic Christian Leadership Conference, in a statement.
"As a result of Castro's totalitarian rule, millions live in poverty, thousands lie in prisons, and many have lost their lives. In addition, the God-given rights of Cuban citizens are held hostage to governmental persecution."
Rodriguez added, however, that good can come of this move if it results in a push for personal freedoms, and if it helps alleviate hunger.
"I pray this decision will serve as a catalytic step in unleashing the followers of Jesus to be the Church both inside and outside of the island nation, addressing the spiritual and physical needs of the Cuban people," Rodriguez said.
Former Regent University President Carlos Campo told The Christian Post that Cuba has not shown enough "willingness to restore human rights to its citizens" for the U.S. to "justify the restoration of diplomatic ties."
"While I understand the rationale for lifting some of these economic sanctions, I believe it is naïve to think that these changes will ultimately lead to democracy in Cuba," he added. "Instead, we should have clear criteria that the Cuban government must meet before we make any concessions regarding economic development."
The comments are in response to President Barack Obama's announcement earlier on Wednesday that the U.S. and Cuba will once again enter into diplomatic relations after they were severed in 1961. The decision will pave the way for a number of agreements between the two nations, such as facilitating remittances to Cuba by American citizens, and expanding commercial sales and exports of certain goods and services.
"Today the United States of America is changing its relationship with the people of Cuba. In the most significant change in our policy in more than 50 years we will end an outdated approach which for decades has failed to advance our interests and instead we will begin to normalize relations between our two countries," Obama said in a televised speech.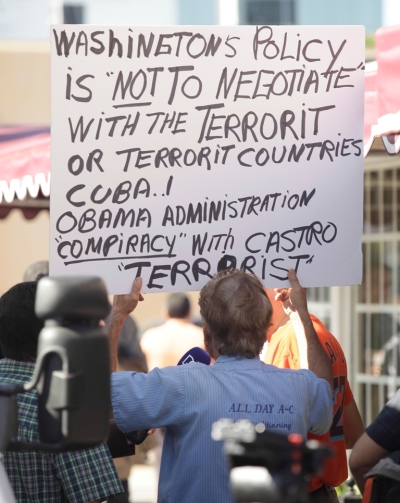 The president also reveled that American citizen Alan Gross, who had been imprisoned in Cuba for five years, has been released, reportedly in exchange for Cuban spies held in America. Obama praised Pope Francis for his role in helping grant Gross his freedom.
"Over many months, my administration has held discussions with the Cuban government about Alan's case and other aspects of our relationship. His Holiness Pope Francis issued a personal appeal to me and to Cuba's President, Raul Castro, urging us to resolve Alan's case. And to address Cuba's interest in the release of three Cuban agents who've been jailed in the United States for over 15 years," Obama added.
Fox News reported on Thursday that the announcement to normalize relations with Cuba was met with heavy bipartisan resistance in Congress, however. Sen. Marco Rubio, R-Florida, warned that Cuba's human rights record is still too poor for America to reach out a diplomatic hand.
"These changes will lead to legitimacy for a government that shamelessly continuously abuses human rights but it will not lead to assistance for those whose rights are being abused," Rubio said.
Sen. Bob Menendez, D-New Jersey, said that the news is "profound relief" for Gross and his family, but warned that "convicted spies" are being swapped "for an innocent American."
"President Obama's actions have vindicated the brutal behavior of the Cuban government," Menendez said.
"Trading Mr. Gross for three convicted criminals sets an extremely dangerous precedent. It invites dictatorial and rogue regimes to use Americans serving overseas as bargaining chips."
The Christian Post Reporter Alex Murashko contributed to this report.