US Hospitals Gear Up to Tackle Ebola Amid Growing Fear; Over 4,000 Dead Worldwide
US Hospitals Gear Up to Tackle Ebola Amid Growing Fear; Over 4,000 Dead Worldwide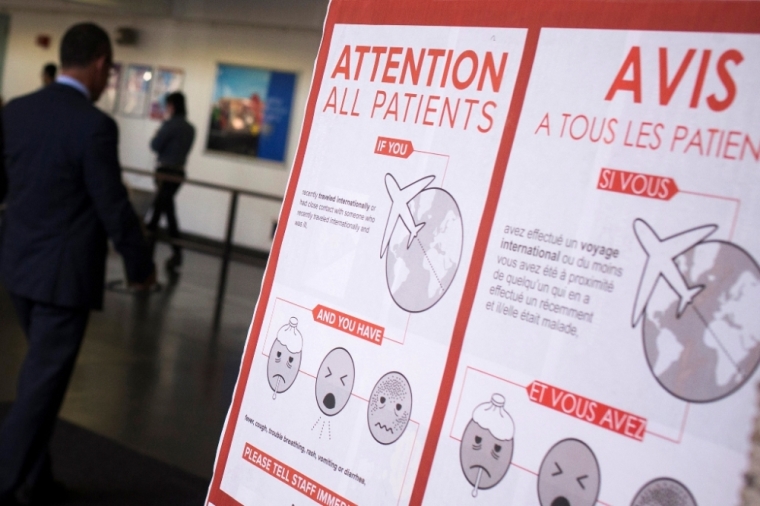 As Ebola fear spreads across the United States, hospitals nationwide are preparing for a possible influx of patients who think they may have somehow contracted the deadly virus.
"I have seen several people who had acute illnesses worried that they may have Ebola," Dr. Mark Reiter, president of the American Academy of Emergency Medicine, tells CNN.
He adds that the fear exists even though these patients have not been to West Africa or had any contact with a symptomatic Ebola patient. "But it has gotten a tremendous amount of media coverage and some people are especially concerned about it, even if it is highly unlikely."
Ebola – which can cause fever, vomiting and diarrhea – spreads through contact with bodily fluids such as blood or saliva. Since it began in West Africa in March, it has taken more than 4,000 lives.
Thomas Eric Duncan, the first person to be diagnosed with the Ebola virus in the United States, died at Texas Health Presbyterian Hospital this week. The Liberian national had not been given any experimental treatment – such as ZMapp or convalescent serum made from the blood of Ebola survivors – to treat Ebola.
Jack C. Chow, a former U.S. ambassador on HIV/AIDS and global health, warns in an article published in the Time magazine that Duncan's ability to reach the United States may cause others to flee.
"As the epidemic accelerates, a new onrush may emerge of West African 'Ebola refugees' fleeing their homelands' increasingly hellish conditions," writes Chow, a former assistant director-general of the World Health Organization on HIV/AIDS, tuberculosis, and malaria.
"Duncan's success in reaching America and getting advanced health care may spur others to flee if economies and living conditions collapse further. Others who interacted with active Ebola victims and those who believe themselves infected might evade travel restrictions en masse in order to reach foreign lands with better health care," adds Chow, a professor of global health at Carnegie Mellon University's Heinz College of Public Policy.
While Duncan was criticized for traveling into the United States from Liberia, where he is said to have contracted Ebola, Wilshire Baptist Church Senior Pastor George Mason, has said that the public needs to focus on facts.
"I think it's very important for us to remember that he was not able to tell us about that personally or publicly. So any conclusions that we draw from that are really our own [and] not coming from him personally," Mason, who is the pastor of Duncan's fiancee in the U.S., told The Christian Post earlier regarding whether or not Duncan knew he had Ebola.
Some U.S. hospitals are even sending memos to staff and running all-out drills as preparation for identifying possible Ebola patients while protecting themselves from the virus. "You have to be proactive," Dr. Amesh Adalja, a health security and infectious diseases expert at the University of Pittsburgh Medical Center, tells ABC News. "You don't want to be doing this on the fly."
As the fear mounts, 24 patients remain in isolation in New York hospitals for more than eight weeks, U.K.'s Daily Mail quotes Dr. Ross Wilson, the chief medical officer at the New York City Health and Hospitals Corporation, as saying.
None of them had Ebola but every possible measure needs to be taken to prevent the virus to spread. "We're taking this very seriously," Wilson adds.
One of America's largest ambulance companies has come out with a step-by-step guide on how to wrap the interior of a rig with plastic sheeting while transporting a patient.
According to a national survey conducted last month by the Pew Research Center, 20 percent of Americans have a "great deal" of confidence in the federal government to prevent a major outbreak of Ebola in the country, while another 38 percent have a "fair amount" of confidence. About 25 percent express "not too much confidence" and 17 percent have "no confidence at all" in the government to prevent a major Ebola outbreak.