US Now Recognizes Same-Sex Marriage in 33 States, Including DC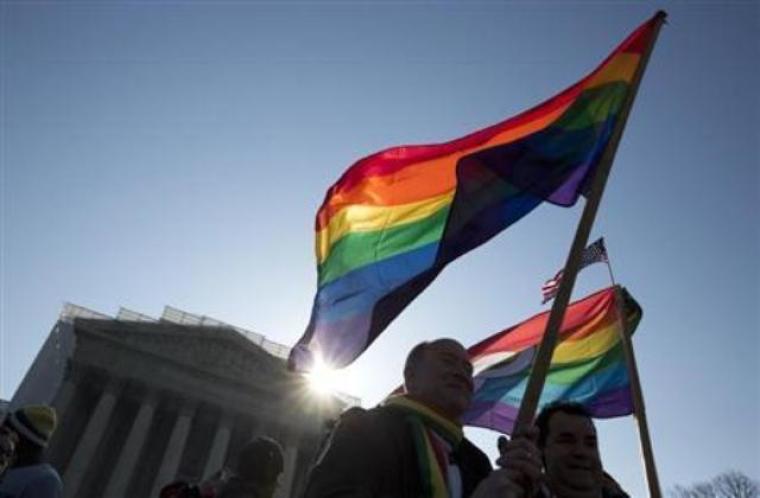 As same-sex marriage became legal in Alaska, Arizona, Idaho, North Carolina, West Virginia and Wyoming recently, the federal government now recognizes gay married couples in 33 states, including the District of Columbia, according to Attorney General Eric Holder.
"With each new state where same-sex marriages are legally recognized, our nation moves closer to achieving full equality for all Americans," The Associated Press quoted Holder as saying.
Holder's announcement means married same-sex couples in 33 states will qualify for federal benefits, including Social Security and veterans' benefits.
"We are acting as quickly as possible with agencies throughout the government to ensure that same-sex married couples in these states receive the fullest array of benefits allowable under federal law," Holder added.
Holder's statement comes after the U.S. Supreme Court's refusal to hear appeals from five states that wanted to retain their bans on gay marriage.
The attorney general added that same-sex marriages performed in Indiana and Wisconsin in June will also be recognized, according to USA Today.
About a week ago, the Supreme Court rejected a last-minute plea by Alaska, which had asked for more time to file more detailed appeals to use its sovereign power to define marriage, to block a federal court ruling striking down the state's ban on gay marriage.
Alaska Gov. Sean Parnell's office said the state would resume issuing marriage licenses the following week even as it goes forward with a last-ditch legal appeal.
In Arizona, U.S. District Judge John Sedwick also ruled that the state's restrictions on same-sex marriage were "unconstitutional by virtue of the fact that they deny same-sex couples the equal protection of the law."
Arizona's attorney general Tom Horne said there was no point in appealing the ruling, and gave the go-ahead for marriages to proceed.
In Wyoming, federal judge Scott Skavdahl struck down the state's ban on same-sex marriage and put his own ruling on hold until last Thursday or until state officials declare that they will not appeal.
Wyoming Gov. Matt Mead said the ruling was against his personal beliefs but the state would not appeal because it would likely not succeed.
Federal judges started striking down state amendments and laws banning same-sex marriage as unconstitutional after the Supreme Court last June squashed a key part of the federal Defense of Marriage Act, or DOMA.