US Official Reveals Talks to Free Over 200 Kidnapped Schoolgirls, But Nigerian Elders Question Boko Haram Ceasefire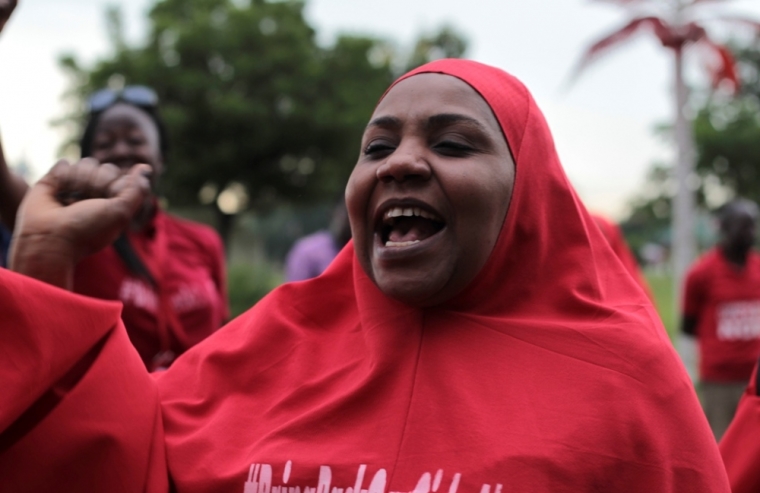 A U.S. official has said that there are ongoing talks to free the over 200 Nigerian schoolgirls kidnapped by terror group Boko Haram earlier this year, after a ceasefire was reportedly reached late last week. Fresh attacks from the Islamic militants have made some Nigerian elders question this deal, however.
"We can confirm reports that a ceasefire has been announced (and) appears to have been put into place," State Department deputy spokeswoman Marie Harf said on Monday.
"We would welcome that ceasefire, call on all parties both to implement and maintain such a ceasefire, and hope that such a ceasefire would herald the return of peace to the northeast," Harf added. "This is a region that has had far too little of that."
She added that "the negotiations about a deal to release the girls continue."
The schoolgirls were kidnapped by Boko Haram from the town of Chibok back in April, sparking international outrage and giving birth to the #bringbackourgirls campaign. There have been various reports about what happened to the girls, with militants claiming that many of them have been sold off as child brides.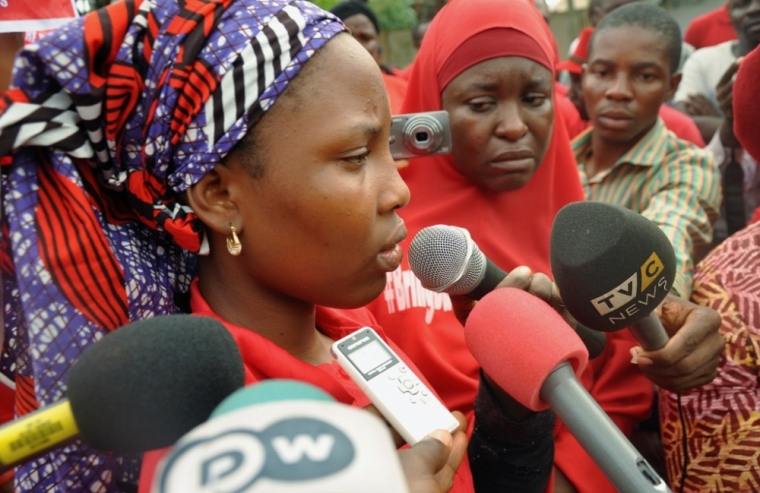 AFP reported later on Monday that despite the ceasefire, the terror group continues carrying out attacks in the northeast. The Borno Elders Forum, made up of retired senior civilian and military officials from the state, suggested that not all Boko Haram fighters are aware of the deal reached last week.
"If they are aware and they are in agreement that there is a ceasefire, I don't think they would continue attacking innocent people and taking over places," said spokesman Bulama Mali Gubio.
"It is either (that) those the federal government is negotiating with are not the Boko Haram but the usual 419ers ... or it is just some kind of mockery," he added, referring to a section of the Nigerian penal code that deals with fraud.
New clashes involving Boko Haram were reported in Borno and Adamawa states, including one on Sunday evening in Damboa, southwest of Maiduguri. A senior military source added on Monday that the army killed at least 35 insurgents who had attacked Damboa.
Boko Haram has been engaged in a war with the Nigerian government for over five years now, heavily targeting Christians in their mission to establish an Islamic caliphate on the African country. The militants have also aligned themselves with terror group ISIS, which is active in Syria and Iraq.
Gubio suggested that the central government does not know entirely who they have reached a supposed ceasefire with.
"The real Boko Haram who are killing us, who are burning our towns and villages, are not the Boko Haram that a peace deal was reached with," Borno Elders Forum spokesman said.
Government negotiator Hassan Tukur noted that Boko Haram militants have honored previous deals they have made, however, in particular when they released 27 Cameroonian and Chinese nationals earlier in October, who they had captured in separate raids in May and July.
"Since it delivered on its promise to Cameroon, we expect Boko Haram to deliver on the release of the Chibok girls and the cessation of hostilities in north-eastern Nigeria," Tukur said, according to BBC News.
As for news of fresh attacks this week, Tukur said that the Nigerian government is attempting to verify precisely where the attacks are coming from.
"As you know, it is difficult to have a ceasefire in an organization that has many members and cells/units," he added.