US Troops on the Ground in West Africa Aiding Relief Efforts as Ebola Death Toll Hits 3,000
Among the 337 Relief Workers Who've Contracted Ebola, 181 Have Died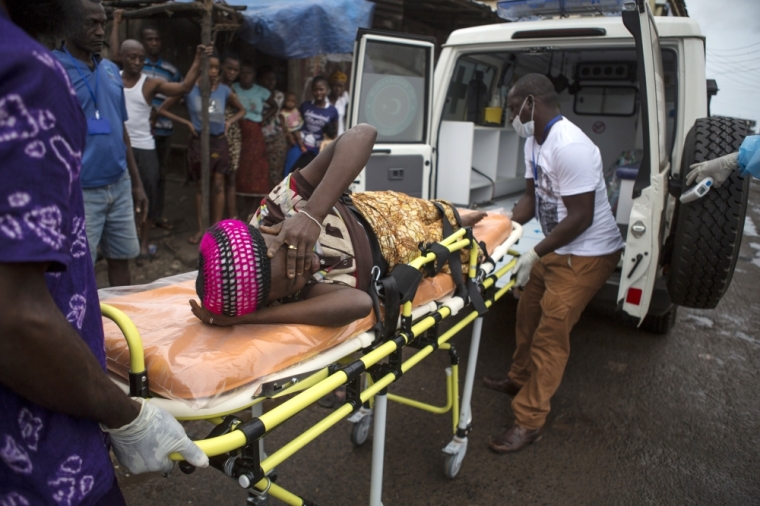 U.S. military personnel are in West Africa assisting with relief efforts to help contain the spread of the Ebola virus, which has now killed over 3,000 people.
"There is no argument the disease is out in front of the response," said Ken Isaacs, vice president of programs and government relations for Christian relief group Samaritan's Purse.
"Where we are today is where we should have been 60 to 90 days ago," Isaacs said about the response, according to the Wall Street Journal.
Some of the work carried out by the Navy's 133rd Mobile Construction Battalion over the weekend included leading a bulldozer through thigh-high grass outside Liberia's main airport.
President Barack Obama announced earlier this month that close to 3,000 troops will join relief efforts against the spread of the deadly virus, and they will be charged with building more than a dozen tent hospitals where the infected can receive treatment.
While World Health Organization statistics show that there have been over 6,500 cases of Ebola and over 3,000 deaths officially reported, the Centers for Disease Control and Prevention has warned that the real numbers could be three to four times higher. There are also fears that the disease could reach unthinkable heights if not contained and infect as many as 1.4 million people in West Africa by January.
"If conditions continue without scale-up of interventions, cases will continue to double approximately every 20 days, and the number of cases in West Africa will rapidly reach extraordinary levels. However, the findings also indicate that the epidemic can be controlled," CDC's Morbidity and Mortality Weekly Report said last week.
"Theoretically, given the speed and volume of air travel, any city with an international airport is at risk of an imported case of Ebola. At the same time, worldwide vigilance is exceptionally high: WHO investigates around 20 to 30 rumoured cases each day. To date, all rumoured cases have been discarded," it added.
Liberia, Sierra Leone and Guinea have been the three countries hit hardest by the largest Ebola outbreak in history, though there have been cases reported also in Nigeria and Senegal.
Humanitarian groups like Samaritan's Purse have been treating patients and providing important work on the ground, but have seen personnel come down with the disease due to close contact. WHO revealed in a report that over 337 healthcare workers have been diagnosed with Ebola, and over 181 of them have died.
Besides leveling grasslands, uploading supplies and building tents, U.S. troops will also have to train thousands of nurses from Sierra Leone and Liberia to treat Ebola.
Other countries have helped out with paying for supplies as well, but Australia's government recently ruled out sending doctors to the region, Fox News noted.
"The Australian government is not about to risk the health of Australian workers in the absence of credible evacuation plans that could bring our people back to Australia," Foreign Minister Julie Bishop said, heeding the advice of both the Australian Health and Defense Departments.