US, UK Top 5 Consumers of ISIS Propaganda, Report Warns; Terror Group's Decline 'Grossly Overstated'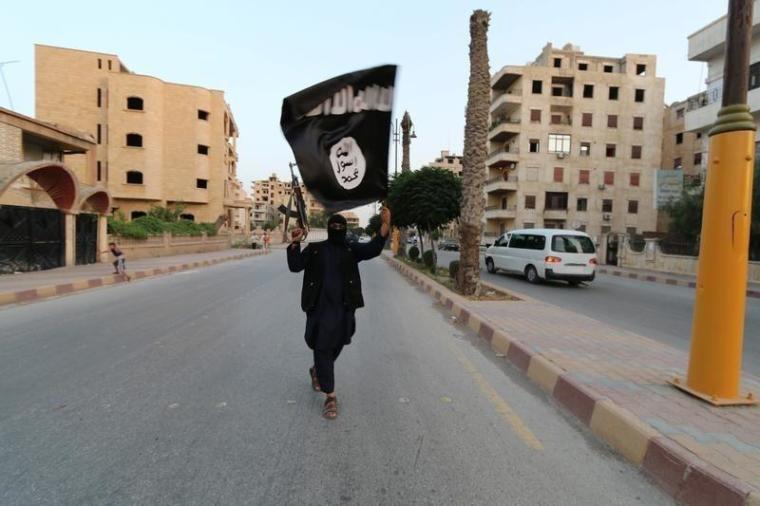 The United States and the United Kingdom have both been ranked among the top five countries where Islamic State terror group propaganda material is most widely read online.
Policy Exchange, the U.K. think tank that released its "The New Netwar" report on Tuesday, warned that talk of IS' decline in the virtual world has been "grossly overstated."
"The group has shown itself to be adaptable and durable — in spite of the loss of its physical strongholds — and there is a danger that the blood and treasure we have invested in Iraq and Syria will produce little more than a pyrrhic victory," the authors warned.
"ISIS is producing extremist content online at a consistent rate and this is spread across a vast information ecosystem: it is disseminated to core followers via Telegram, before being pumped out into the mainstream social media space (via Twitter, Facebook and other leading platforms)."
Among its many findings, the report analyzed users from the countries where people are most often clicking on propaganda material IS and its supporters spread online.
The researchers said that between mid-February and early May 2017, users in Turkey had the most IS clicks overall, followed by the U.S., Saudi Arabia, Iraq, and the U.K.
Egypt, Yemen, Algeria, Jordan, and Morocco rounded up the top 10, though Germany, another European Union country, came in at No. 11.
The executive summary for the report stressed that U.K. national security is "not winning the war online."
"As a society, we are struggling to grasp the extent of the challenge and also appropriate ways of responding. It is clear that the status quo is not working. It is time for a new approach," it urges.
Ali Fisher and Nico Prucha, two of the researchers, found that IS propaganda often tries to portray jihadists as the only "true Muslims," and attempts to justify its caliphate-building aims by using selectively chosen religious scripture, tradition and scholarly interpretation.
The researchers found that the IS movement produces at least 100 pieces of new content in an average week, though often it is much more than that, it noted.
The report urges authorities to tackle jihadists presence and material online, and proposes a new code of conduct toward this efforts.
It calls on technology companies to do more when it comes to stopping the spread of such content.
"There has recently been a groundswell of criticism for perceived failings of the mainstream social media corporations when it comes to tackling extremist material. Whilst there have been signs of limited change from the companies, concrete action of a kind that would genuinely transform the situation remains elusive," it adds.
Government authorities are also called on to consider legislation that would counter the possession and consumption of extremist material online.
Scores of European and a number of American citizens have been found guilty of joining IS in the past few years.
A North Carolina man was sentenced to life in prison in June after he pleaded guilty to murdering his elderly neighbor in December 2014, and reportedly made plans to carry out mass murder in the U.S. in the name of IS.
U.S. Attorney Jill Rose of Charlotte added at the time that there are as many as 1,000 active FBI investigations of potential IS-linked terrorism threats in all 50 states.
Keri Farley, the FBI's assistant special agent in charge of North Carolina, admitted that "homegrown violent extremists" are becoming more difficult to deal with.
"Identifying a terrorist before an attack happens is one of the most difficult challenges we face," she said. "It's harder than finding a needle in a haystack; it's like finding a needle in a stack of needles."