Vatican Official Says Priest Celibacy Is Open to Discussion, Possible Modification
The Vatican's Secretary of State, the second in command behind Pope Francis, said in recent comments that the Catholic Church's tradition of requiring priests to remain celibate is a discipline, not a dogma, and therefore it has the possibility of being revised in the future. The Vatican official was quick to clarify, however, that the Church's long-held practice of priest celibacy was still a strongly-held Church value.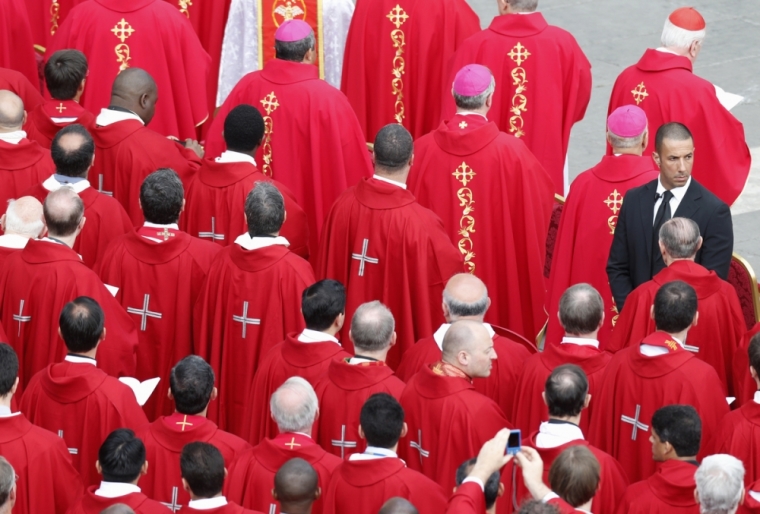 "Celibacy is not an institution but look, it is also true that you can discuss [it] because as you say this is not a dogma, a dogma of the church," Archbishop Pietro Parolin, the Vatican's Secretary of State, told the Venezuelan newspaper El Universal. Parolin added that changing Church tradition does take a lot of thought.
"We cannot simply say that it is part of the past," the archbishop continued. "It is a great challenge for the pope, because he is the one with the ministry of unity and all of those decisions must be made thinking about the unity of the church and not about its division. Therefore we can talk, reflect on these subjects that are not definite, and we can think about some modifications, but always with the consideration of unity, and all according to the will of God. It is not about what I would like but what God wants for His church."
Many have responded to Parolin's comments by arguing that the Vatican official is opening up dialogue for modification of the Church's tradition of celibate priests.
"There has been a lot of resistance to discussing the issue of celibacy," Abigal Frymann, online editor of the U.K.-based Catholic weekly The Tablet, told NBC News. "[Parolin's comments] open up a fascinating argument."
The National Catholic Reporter argued, however, that Parolin's comments represent the "standard moderate Catholic line," that "priestly celibacy is a discipline, not a dogma, and can therefore be revised, but it nonetheless has value, and the church is not a democracy but it can and should be more collegial."
"[…] what the interview confirms is not so much a spirit of revolution on Francis's watch, but rather the generally pragmatic and moderate stamp of his papacy," the Catholic media source adds.
Many have described the newly elected Pope to be a breath of fresh air for Catholicism, as he is known for more-openly practicing humility and advocating a concern for the poor.