Viral Video: 'October Baby' Abortion Survivor Slams Planned Parenthood in Emotional Congressional Testimony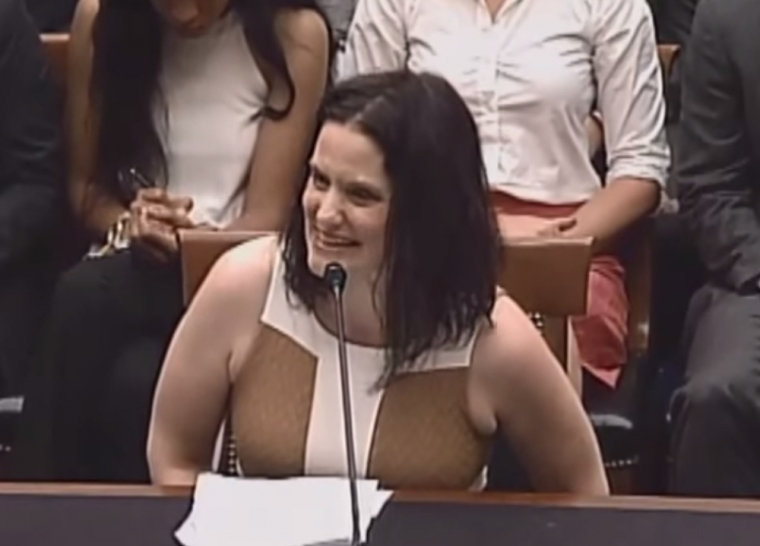 Thanks to a congressional investigation of Planned Parenthood, millions of people on the Internet are hearing the story of a 38-year-old abortion survivor.
Gianna Jessen, whose life was the inspiration for the film "October Baby," told the House Judiciary Committee last week how she survived 18 hours of being burned in her mother's womb at a Planned Parenthood clinic in California. Her experience proves that God's will is stronger than her biological mother's "right to choose," she said.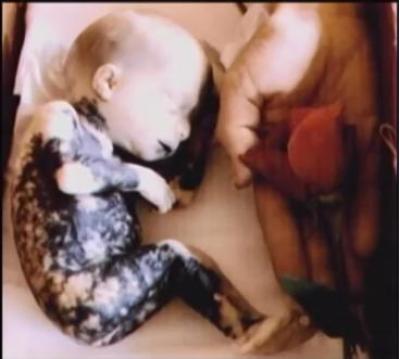 Planned Parenthood, the nation's largest abortion provider, has come under fire in recent months thanks to investigative videos from the Center of Medical Progress. Abortion survivor Gianna Jessen explained that her mother was seven-and-a-half months pregnant when she went to Planned Parenthood and was advised to get an abortion.
Jessen stated that the 18 hours she spent burning in her mother's womb as a doctor attempted a late-term saline abortion should have killed her just as the procedure has killed countless other babies.
However, it was with God's will that she was born alive in the early hours on the morning of April 6, 1977 and two nurses called for an ambulance to take her scarred infant body to receive medical help.
"This method of abortion burns the baby inside and out, blinding and suffocating the child, who is then born dead usually within 24 hours. This is what I survived. Instead of dying, after 18 hours of being burned in my mother's womb, I was delivered alive," Jessen explained. "My medical records state, 'Born alive during saline abortion - 6 a.m.'
"Victory!" Jessen exclaimed with a laugh. "The abortionist was not at work yet. Had he been there, he would have ended my life with strangulation, suffocation and leaving me there to die."
Jessen was later diagnosed with Cerebral Palsy due to the lack of oxygen during the abortion attempt.
"I was never supposed to hold up my head and walk, I do," Jessen said. "Cerebral Palsy, ladies and gentlemen, is a tremendous gift to me."
Jessen told the House members that it is appalling that Planned Parenthood continues to get over $500 million in federal tax dollars, when over 300,000 babies who are less fortunate than herself face the fate that was meant for her.
"How many children have died, and been dismembered, and their parts sold for our ego, our convenience and our promiscuity? How many Lamborghinis were purchased with the blood of innocent children, the blood that cries to the Lord from the ground?" Jessen asked. "Like that of the blood of Abel. Not one of them, is forgotten by Him."
"Every time we falter in courage as individuals and fail to confront this evil, I wonder how many lives have been lost in our silence, while we make sure that we are lauded among men," she added.
As a survivor of an abortion at Planned Parenthood, a company that likes to promote its services based on a slogan of "women's right to choose," Jessen called out Planned Parenthood and rhetorically asked what rights does the organization thinks she has.
"If abortion was about women's rights, than what were mine?" Jessen asked. "You continuously use the argument that if the baby is disabled, that we need to terminate the pregnancy as if you can determine the quality of someone's life. Is my life less valuable due to my Cerebral Palsy?"
Some abortion supporters have attempted to make the argument that a child in womb is simply a product of conception and does not have rights. Jessen detests such a notion.
"Do not tell me these are not children, a heartbeat proves that, so do 4-D ultrasounds and so do I, so does the fact that they are selling human organs for profit," Jesse said. "Do not tell me this is only a woman's issue."
Video footage of Jessen's testimony was posted to Facebook, YouTube and other social media and has been seen by millions of viewers, as the video has been shared over 2.6 million times on Facebook.
Melissa Ohden, president of the Abortion Survivors Network who also survived a saline abortion attempt in 1977, also testified before the committee.
"I should have been just another statistic but by the grace of God, I am more than a statistic," Ohden said. "I come to you today as a wife, a mother, a daughter, a sister, a master's level prepared social worker and yes, as an abortion survivor"
Ohden's biological mother was just a 19-year-old college student when she was "forced" to have an abortion.
"In 2013, I learned that not only was this abortion forced upon her against her will at the age of 19, but also that it was my grandmother who was a nurse who delivered me in this final step of the abortion procedure," Ohden explained. "Unfortunately, I also learned that when my grandmother realized that the abortion had not succeeded in ending my life, she demanded that I be left to die."