Voddie Baucham loses bid to become president of SBC Pastor's Conference by 82 votes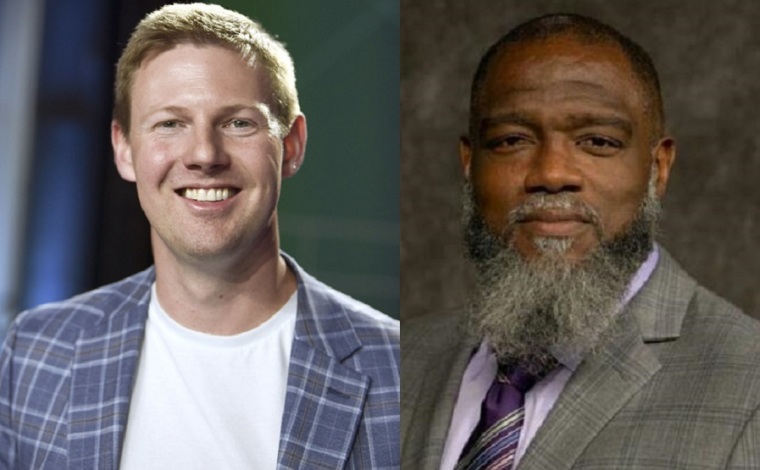 Voddie Baucham, a fierce opponent of critical race theory and a beloved preacher among the more conservative wing of the Southern Baptist Convention, lost his bid to become the next president of the SBC Pastor's Conference to a relatively unknown North Carolina pastor.
Pastor Daniel Dickard of Friendly Avenue Baptist Church in Greensboro got the nod over Baucham to preside over the two-day SBC Pastor's Conference, which takes place before annual meetings. The tightly contested voting session occurred during the denomination's annual meeting Monday. 
Dickard received 690 of the 1,357 ballots cast, Baucham received 608 and 59 votes were rejected, The Tennessean reported.
Jordan Easley, the pastor of First Baptist Church Cleveland, Tennessee, nominated Dickard for the position. Easley said his main reason for nominating Dickard was his love for the SBC, according to The Alabama Baptist.
"He was born in an SBC church. He was raised and discipled by faithful men and women in SBC churches," Easley said. "His father is an SBC pastor. He was called to ministry in an SBC church."
Easley noted that the young Dickard "believes like so many of us believe that the SBC Pastors' Conference should highlight the best of what it means to be a Southern Baptist. … But it should also be centered on our common mission and our shared cooperative effort."
Baucham, 52, who currently serves as dean of theology at African Christian University in Zambia, was nominated by Founders Ministries, a conservative group within the SBC for which he also serves as a board member.
In its endorsement of Baucham and Tom Ascol for SBC president, the group expressed concern about the "woke" direction of America's largest Protestant denomination.
At the center of conservatives' concerns over the "woke" direction has been the topic of critical race theory, which Baucham denounced in his latest book, Fault Lines: The Social Justice Movement and Evangelicalism's Looming Catastrophe.
"The Southern Baptist Convention badly needs a change of direction. While baptisms and evangelism continue their freefall, a small group of leaders steers our institutions ever closer to the culture, from radical feminism masked as 'soft complementarianism' to the false gospel of Critical Theory and Intersectionality," the group explained in the endorsement.
"In Christ there is no Jew or Greek, there is no slave or free, we are all made one in Him. But this 'Race Marxism' divides everyone by their most superficial features, in a never-ending cycle of recrimination and hate," the statement added. "We reject these worldly dogmas. We stand together on the Baptist Faith and Message. We proclaim the sufficiency of Scripture. And we know the vast majority of Southern Baptists do too."
Monday's close vote highlights the tension that continues to exist in the denomination.
Critical race theory has become a political and theological lightning rod leading to fractured and contentious debates in the SBC in recent years.
In the summer of 2019, the Southern Baptist Convention messengers passed Resolution 9 "On Critical Race Theory and Intersectionality." The resolution defines CRT as "a set of analytical tools that explain how race has and continues to function in society. Intersectionality is the study of how different personal characteristics overlap to inform one's experience."
Kimberlé Crenshaw, a legal scholar who coined the term intersectionality more than three decades ago, defined the term: "It's basically a lens, a prism, for seeing the way in which various forms of inequality often operate together and exacerbate each other. We tend to talk about race inequality as separate from inequality based on gender, class, sexuality or immigrant status. What's often missing is how some people are subject to all of these, and the experience is not just the sum of its parts."
Before 2021 SBC's annual convention, concerns were raised by some Southern Baptists, like Pastor Dwight McKissic Sr., that the denomination would rescind Resolution 9.
At the 2021 convention, Southern Baptist messengers adopted Resolution 2, affirming their commitment to racial reconciliation and the sufficiency of Scripture to address issues of race. The 2021 resolution avoided the contentious debate over critical race theory.