Wales Archbishop Tells Gay Christians Church Won't Change Doctrine to Support Same-Sex Marriage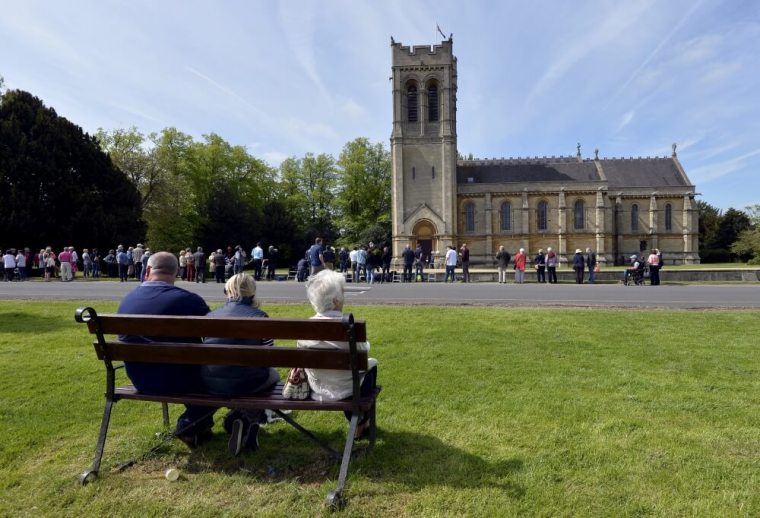 The Archbishop of Wales said in an open letter to the LGBT community that while the Church can't support same-sex marriage, he apologized for what he called the persecution and prejudice they have faced.
"We, as bishops of the Anglican Communion, mindful of the results of our consultation and the Statement of the Primates of the Anglican Communion, and of all our members, including those who are gay and lesbian, do not feel that we can support at this time a move to change the discipline of the Church in Wales with respect to the teaching on marriage, nor can we permit the celebration of public liturgies of blessing for same-sex unions," Barry Morgan said in a statement released Wednesday.
His comments refer to the major Anglican Primates meeting in January, which upheld the traditional definition of marriage between one man and one woman, and decided to suspend The Episcopal Church in America from moving away from that tradition.
The Primates stated that the move to change Canon law and bless gay marriage is a "fundamental departure from the faith," and said the Episcopal Church will be suspended for a period of three years. For its part, the EC has said it will not be backing away from its support for gay marriage despite the consequences.
In his address, Morgan added that it is time to condemn "homophobic prejudice and violence," and support all human beings as equal.
"We recognize that you have often been persecuted and ostracized by the Church for your sexuality, that you have been mistreated by the Church, and forced into secrecy and dissimulation by the attitudes of prejudice which you have faced.
"We deplore such hostility, and welcome and affirm the words of the Primates that condemn homophobic prejudice and violence. We too commit ourselves to offering you the same loving service and pastoral care to which all humanity is entitled, and we commit ourselves to acting to provide a safe space within the Church and within our communities in which you can be honest and open, respected and affirmed."
He noted that despite the Church's decision not to condone gay marriage or civil partnerships, "we commit ourselves as bishops to work for a Church in which you can be fully affirmed as equal disciples of Jesus Christ or seekers after truth."
Morgan also stated that the "pain and tensions" surrounding the debate about human sexuality in the Church will not go away, but insisted that Christians are called to live "in love and charity with one another," and to follow the example of Jesus to respond with "grace and as much accommodation as possible" to all people.
Anglican Communion leader Archbishop Justin Welby has also in the past recognized that there are "schismatic differences" between Anglicans on the issue of how to minister to gay people, and although he has also backed the traditional definition of marriage, has said the Church must remain united, even in disagreement.
"A 21st-century Anglican family must have space for deep disagreement, and even mutual criticism, so long as we are faithful to the revelation of Jesus Christ, together," Welby has said.