Washington National Cathedral Holds 'Blessing of the Bikes' for Rolling Thunder During Memorial Day Weekend
Washington National Cathedral Holds 'Blessing of the Bikes' for Rolling Thunder During Memorial Day Weekend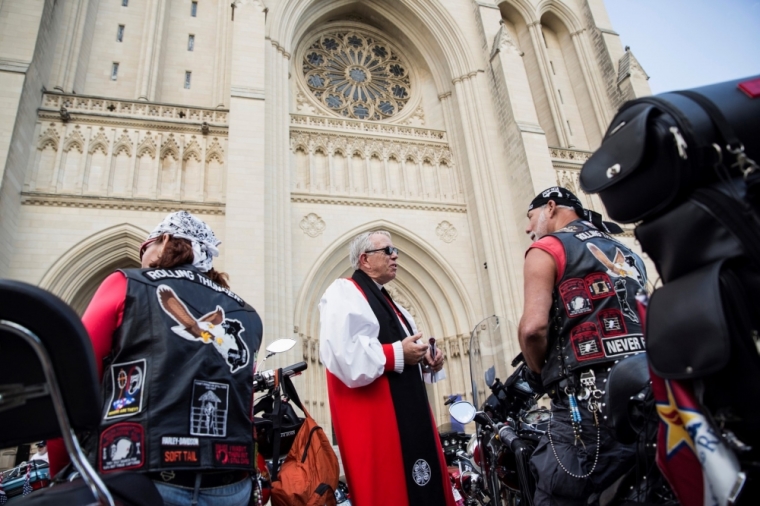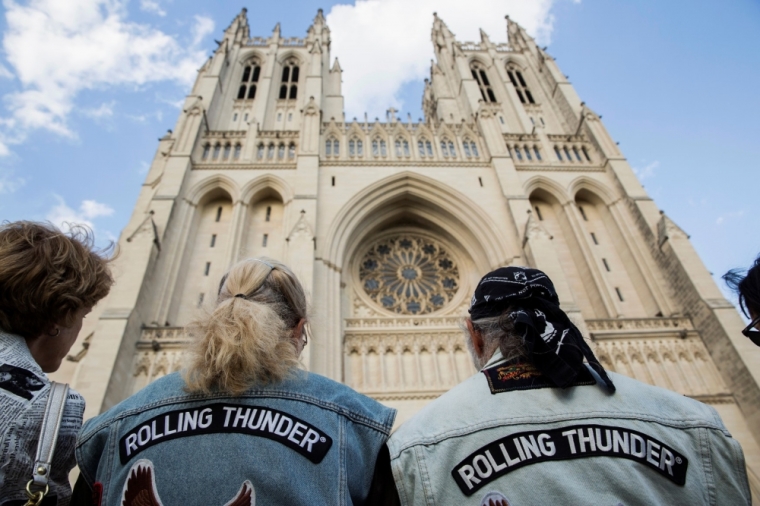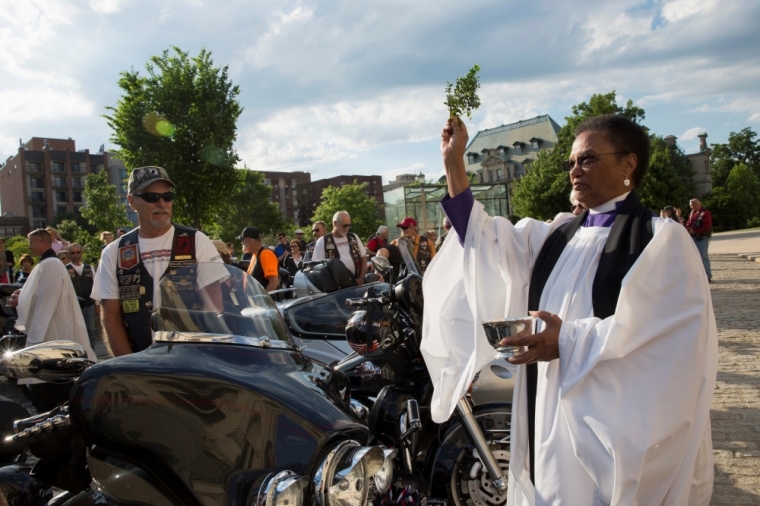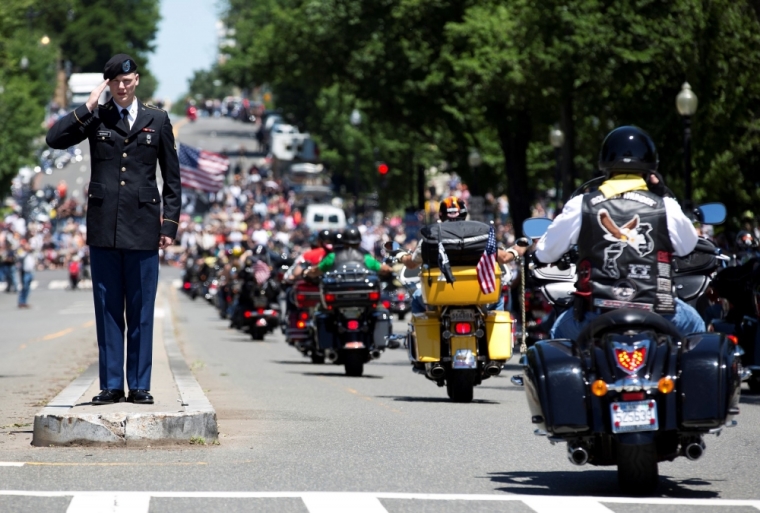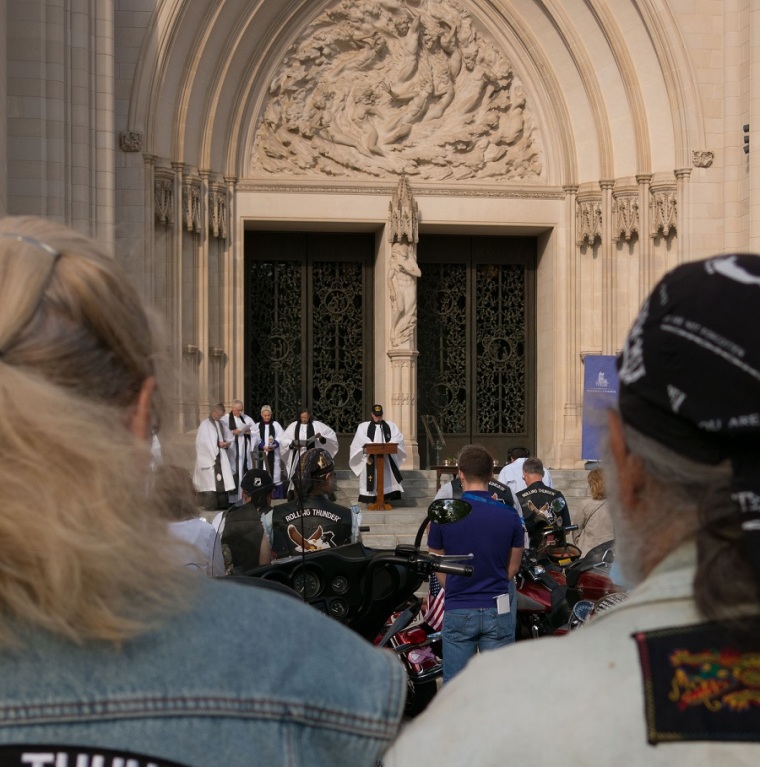 View Photos
Washington National Cathedral held its annual "Blessing of the Bikes" on Friday for members of Rolling Thunder as they arrived at the nation's capital to honor fallen veterans of the U.S. Armed Forces on Memorial Day.
Ruth Frey, director of programs at Washington National Cathedral, told The Christian Post that "Rolling Thunder¹s presence at the Cathedral reminds us all we cannot fully recognize and honor the living without also remembering those who have been lost."
"This event with Rolling Thunder is part of the Cathedral's ongoing initiative to recognize and pay tribute to veterans, to offer a sacred space for spiritual healing, and to educate the civilian public about the experience of veterans and the challenges they and their families face when returning home," said Frey.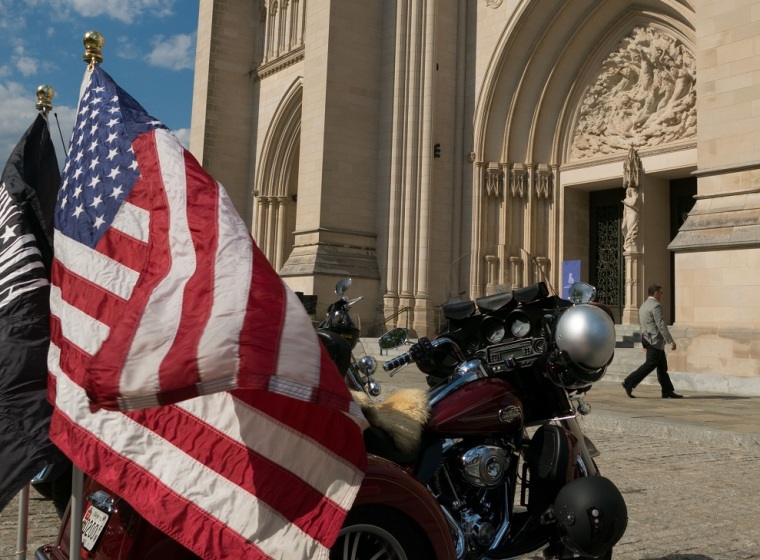 "We also have two new features this year compared to last year: a Virginia chapter has made stoles for the service, which they will be presenting and will be blessed just before the blessing of the bikes and riders," she continued.
"In addition, there is a brief Two Bells Ceremony at 6:30 p.m. held in memory of those lost to us, those missing in action, and in honor of those who continue to serve."
Every Memorial Day weekend, throngs of motorcyclists flock to the Washington, D.C. area as part of the Rolling Thunder movement.
First formed in 1988, Rolling Thunder holds a rally in the District as well as vigils at the Vietnam and Korean War memorials.
With a participation rate purportedly in the hundreds of thousands, Rolling Thunder's primary purpose is to raise awareness about soldiers who are listed as Prisoners of War or Missing in Action.
The Blessing of the Bikes is not the only observance that the National Cathedral organizes on behalf of American veterans.
"The Cathedral holds an annual Veterans Interfaith Prayer Breakfast in November and last year, the Cathedral held a Veterans Tribute Concert," Frey added.
"The Cathedral honors veterans by maintaining a Roll of Honor commemorating the lives and courage of those who served their country, and the many that made the ultimate sacrifice."