Watch a Young Billy Graham Teach the Meaning of Christmas in 1952 (VIDEO)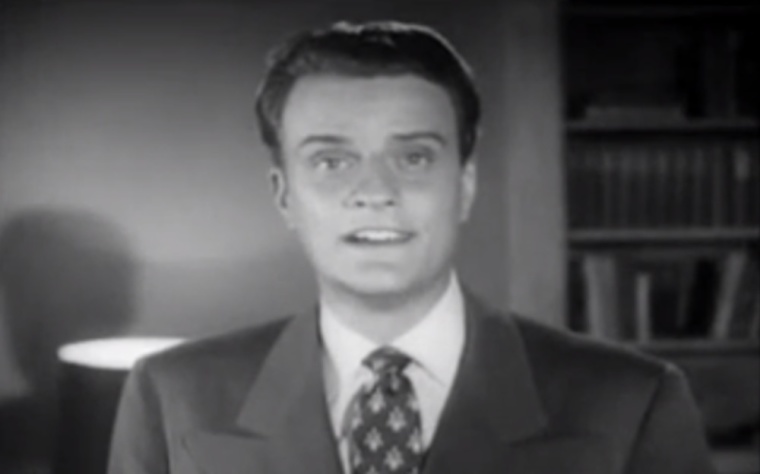 As believers across the world pray for Billy Graham to regain strength and good health, you can watch a glimpse of his legacy in this televised Christmas sermon from 1952. In the video below, a 34-year-old Dr. Graham gives a brief but impassioned teaching on the true meaning of Christmas.
He cautions believers against harmful behaviors, like drunkenness at office parties, and encourages the viewer to make it a season of prayer, especially considering the U.S. troops fighting the war in Korea. He then teaches on three barricades that the enemy has put up to keep us from experiencing a Christ-centered Christmas.
It's a testament to Dr. Graham's work and the enduring power of God's word that this video speaks as truly and deeply now as it did 61 years ago. Share it with friends to remind them of what Christmas really means.