Watching This Young Man With a Disability Get a Job Over the Phone Will Fill You With Joy (VIDEO)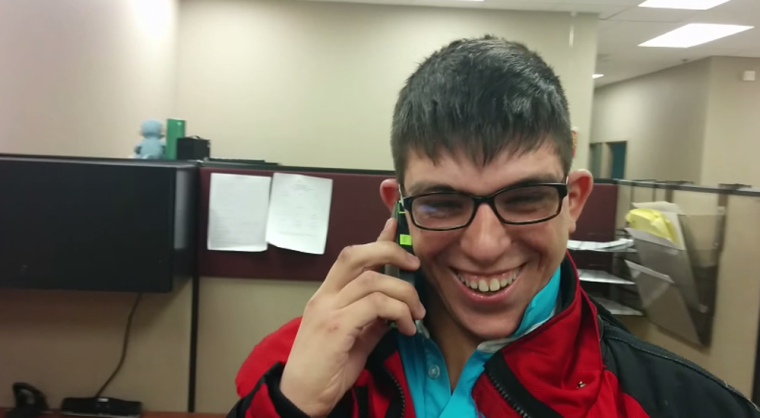 As job prospects appear to be no more promising than before recession, watching someone get a job is heartening. But seeing Nick, a young man with a disability, get a job offer over the phone is just unadulterated joy.
Nick had just graduated from eTrac, an "online vocational training program," and applied for a greeter position at Walmart. With a smile like that, he'll do great.