Weekend Box Office Update: 'Heaven Is for Real' Profits Now Six Times Its $12 Million Budget
In a weekend where Seth Rogan and Zac Efron's R-rated comedy "Neighbors" won with $51 million, "Heaven Is for Real" took in enough to bring its total haul to more than six times its initial budget.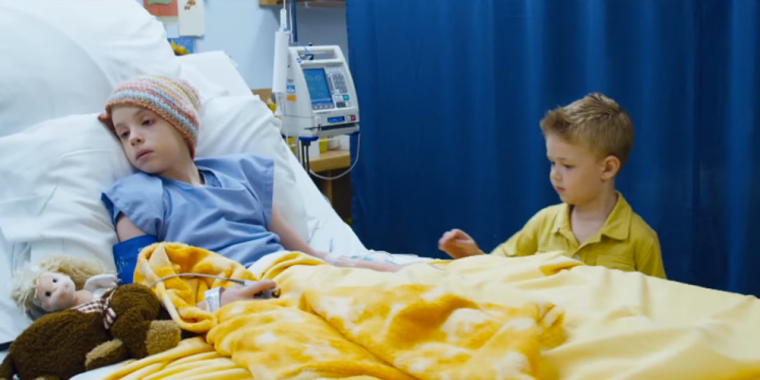 In its fourth week in theaters, "Heaven Is for Real" finished in fourth place, earning $7 million and bringing its total domestic gross to $75.2 million. The film, based on a family whose 4-year-old son may have visited the afterlife, had a budget of $12 million.
In its opening weekend, Patricia Heaton and Sean Astin's "Moms' Night Out," which was marketed to a Christian audience, finished in seventh, earning $4.2 million.
"['Moms' Night Out'] has a strong focus on family and an appealing cast that includes Patricia Heaton and country music star Trace Adkins. If Sony puts some marketing muscle behind this—like they recently did with 'Heaven is for Real'—it could wind up doing surprisingly strong business," reported Box Office Mojo in its May preview.
The Christian Post's Alex Murashko called the film "hysterically funny, brilliantly acted, and touching."
"Those worrying about whether 'Moms' Night Out' is a 'Christian movie' need not worry. God plays a major part and it's up to the viewer (believer or non-believer) as to how the movie's message is received. Be forewarned, the consensus by those who have seen the movie at pre-release screenings say it's impossible not to be uplifted after watching," he wrote after attending last week's red carpet.
Murashko's assessment was not shared by the majority of Rotten Tomato's critics; the film only received a 16 percent approval rating from the aggregator and was summarized as "cheap-looking, unfunny, and kind of sexist to boot." (Its audience approval rating, however, was 85 percent.)
The movie is the only remaining faith-related film in the top 10. Surprise hit "God's Not Dead" dropped to a 12th place finish this weekend after taking in $1.3 million. The movie, whose budget was only $2 million, has grossed $57.5 million during its eight-week run.
"Noah," in its seventh week of release, inched closer to generating $100 million domestically. It took in just less than half a million and has currently made $99.8 million in the United States. The film, which according to Box Office Mojo, had a budget of $125 million, has made $239 million overseas, bringing its gross earnings to $338 million.
Five months into 2014, the four faith-related movies sit in the top 20 of top grossing movies of the year with "Noah" in ninth, "Heaven Is for Real" in 12th, "Son of God" in 15th, and "God's Not Dead" in 17th.