What Religion Was Prince That Caused Him to Not Vote for Obama, Talk About Prophecy?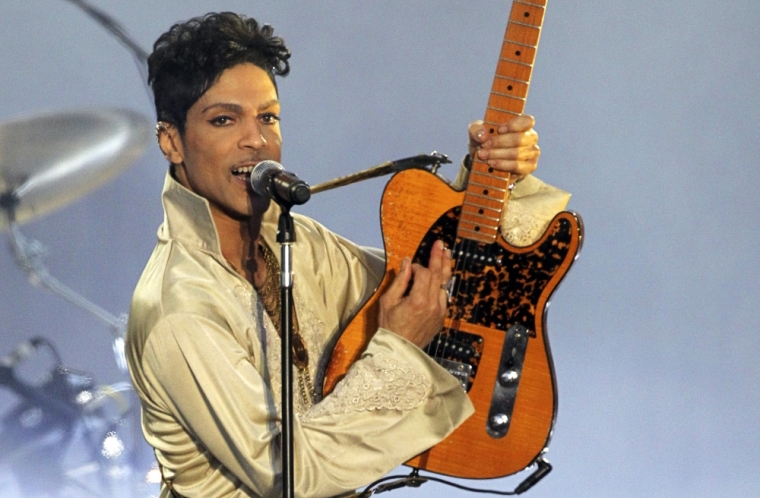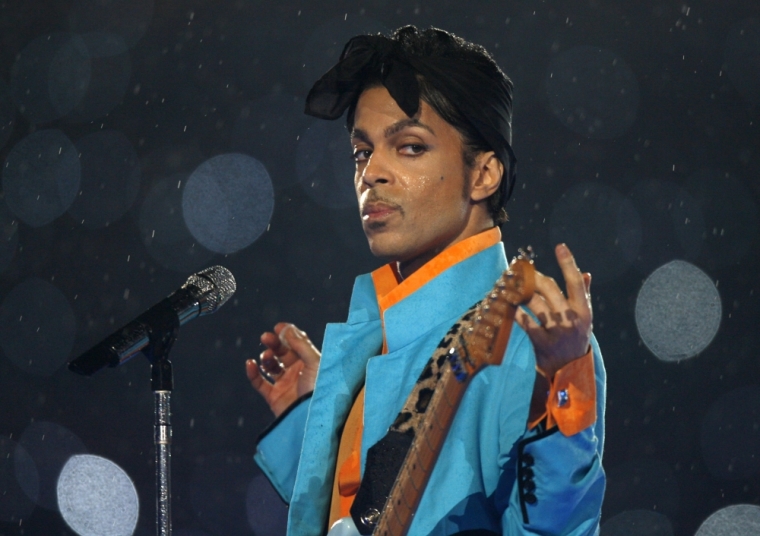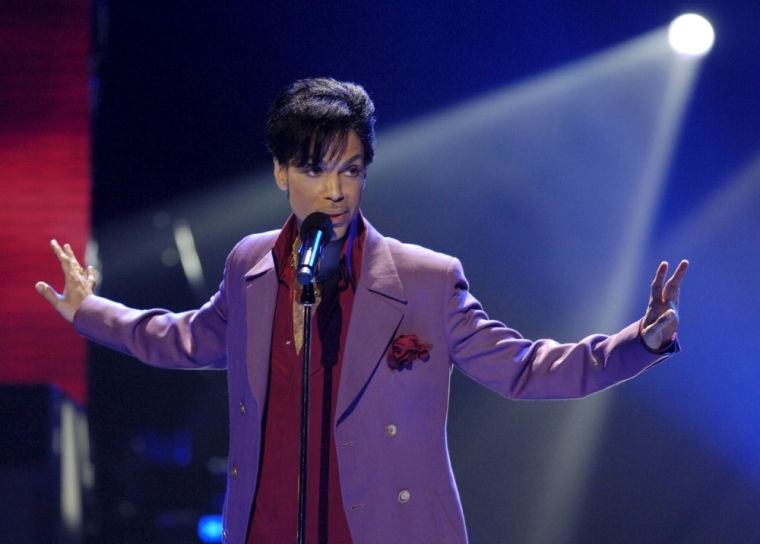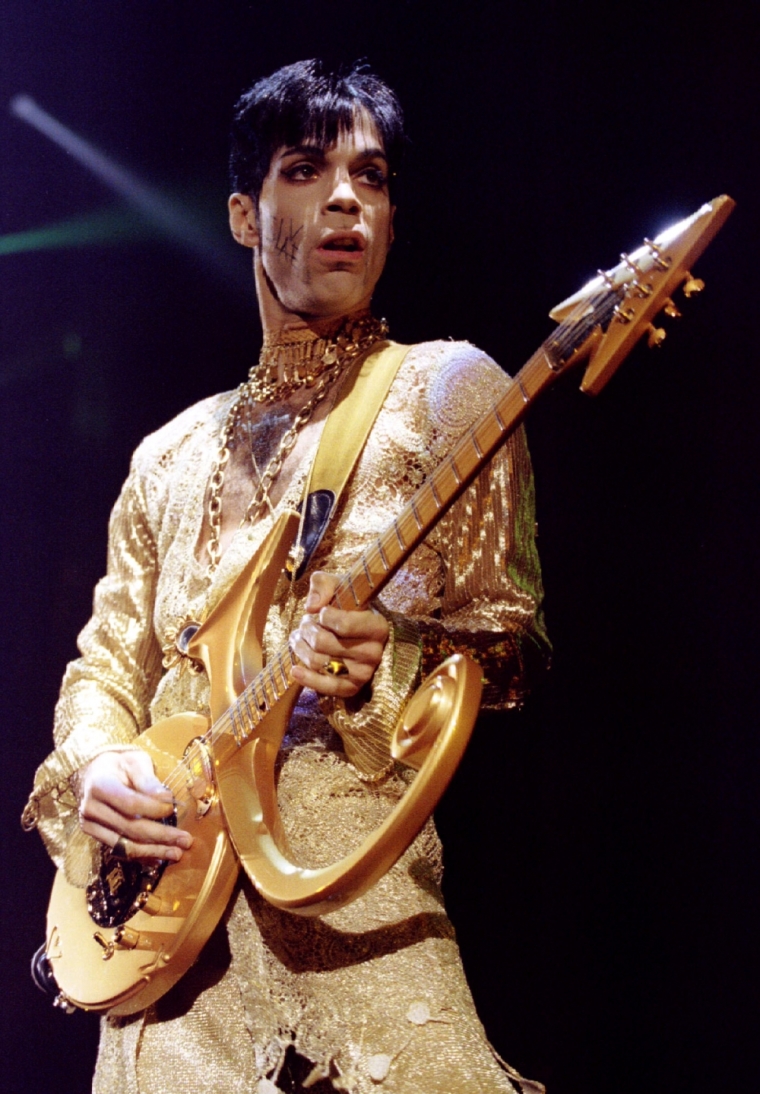 View Photos
The late music icon Prince rarely spoke about his personal faith, but he did open up about his religious beliefs seven years ago and why he didn't vote for President Obama.
Although Prince didn't publicly share much about his religion, he was a practicing Jehovah's Witness, and confirmed such with TV host Tavis Smiley during a 2009 interview.
When Prince told Smiley that he didn't vote in political elections, the singer explained saying, "The reason why is that I'm one of the Jehovah's Witnesses and we've never voted. That's not to say I don't think … President Obama is a very smart individual and he seems like he means well. Prophecy is what we all have to go by now."
In another 2009 interview, Prince told People, "My mother told me one day I walked in to her and said, 'Mom, I'm not going to be sick anymore," and she said, 'Why?' and I said 'Because an angel told me so.'"
The mononym American singer-songwriter, born Prince Rogers Nelson, experienced health challenges as a child. Born with epilepsy, the singer suffered from seizures, but believes that divine intervention helped him manage the disease.
Prince, a seven time Grammy winner, died at age 57 on Thursday, to a stunned world. He was found unresponsive in the elevator of his Chanhassen, Minnesota, estate and could not be revived through CPR. He was pronounced dead at 10:07 a.m. local time. The official cause of death is unknown as an autopsy is scheduled for Friday.
"It is with profound sadness that I am confirming that the legendary, iconic performer, Prince Rogers Nelson, has died at his Paisley Park residence this morning at the age of 57," said his publicist Yvette Noel-Schure.
Members of the Evangelical community offered their appreciation for the contributions of the legendary performer. Boyce College biblical studies professor Denny Burk penned an op-ed titled "Prince: Don't Die Without Knowing the Cross," in which he says of Prince, " ... he was a musical genius — a kind of post-modern cross between James Brown and Jimi Hendrix, but better than both of them."
The title of Burk's post was taken from Prince's 1987 song "The Cross," which was on the Sign O' the Times album.
In that song, Prince sang, "Don't cry He is coming. Don't die without knowing the cross."
Early last year, Prince covered a Christian song, "What If," by popular Christian singer-songwriter Nichole Nordeman. The cover also included vocals from 3rdEyeGirl drummer Hannah Welton, who is a member of Prince's rock band and was discovered by Prince in 2012 via Youtube. Welton says she is an outspoken Christian who makes secular music in an earlier interview with The Christian Post, I'm never scared to talk about my Jesus.... Everything I do, whether it's music or dance or writing poetry, I do for God and for His purpose and for His will in my life."
Welton said she was saved in 2010 and doesnt shy away from speaking about her faith in Hollywood.
"Joshua [my husband] and I are always open and willing to talk about our faith. We talk about it quite often with the girls and with Prince," she shared. "It's always really healthy conversation. We never want to come across like we're pushy and judgmental, or like we're trying to force it on people. The most effective way to minister to people is through your lifestyle and we say all the time that your life could be the only Bible the people read."
Before his untimely death, Prince made a surprise appearance April 16 at a Paisley Park dance party called Paisley After Dark to reassure fans that he was okay after reports the day before that he'd been hospitalized for a medical emergency. Prince was treated at an Illinois hospital and released just three hours later.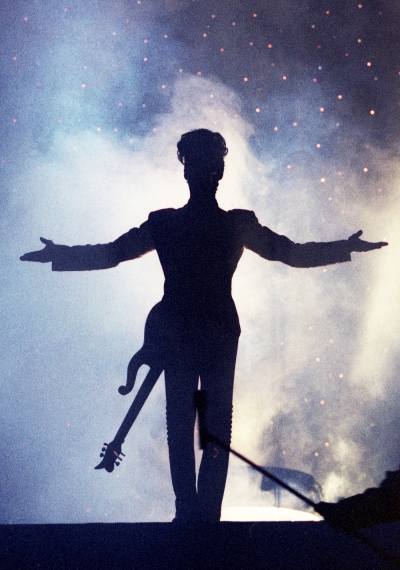 The music legend had told crowds at Paisley After Dark, "Wait a few days before you waste any prayers."
The night before his emergency hospitalization the singer had performed at Atlanta's historic Fox Theatre as part of his "Piano and a Microphone" tour. Following the event, he took to Twitter to express his satisfaction with the concert, writing: "I am still floating on a cloud of purple intoxication after last night's Piano & A Microphone show in Atlanta."
He would die only five days later.
Conflicting reports on the "Purple Rain" singer's condition caused an uproar on social media Thursday as some news outlets said the music legend was okay, while others confirming that he had passed.
Tributes to the late performer immediately began to circulate.
"Queen of Soul" Aretha Franklin said of Prince, "He had longevity in the industry simply because he was a natural and he had 'it.' What they call 'it' in the business," she told ABC News.
On Facebook, rock band U2 posted the lyrics to Prince's song "The Cross," along with a message from frontman, Bono, saying, "I never met Mozart, I never met Duke Ellington or Charlie Parker. I never met Elvis. But I met Prince."
Even the Google internet search engine logo was colored purple to honor the late musician. Canada's scenic Niagara Falls also took on a purple hue Thursday — but to honor the birthday of Great Britain's Queen Elizabeth. The extreme serendipity, however, won't be lost on Prince lovers.
With a music career spanning 40 years, Prince was an eccentric and often reclusive personality, only truly in full bloom when on stage. The musical genius sold over 100 million records worldwide, and along with seven Grammys, won an Oscar and a Golden Globe.