Ex Wheaton College 'Same God' Prof. Gets New Job as Pluralism Scholar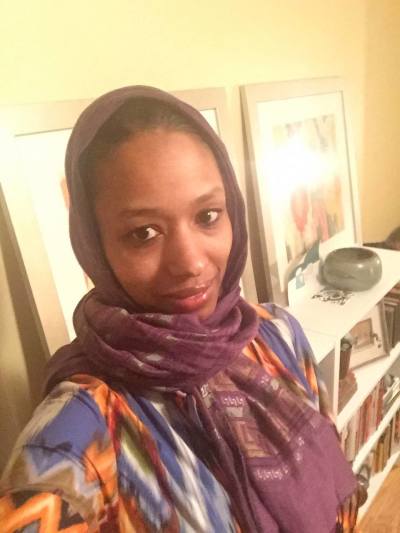 Larycia Hawkins, the former political science professor at Wheaton College who left the school after a controversy erupted from her suggesting that Christians and Muslims worship the same God, has been given a new position at The University of Virginia, where she will research race and religion.
"Professor Hawkins brings keen insights into the intersections of religion and race and will greatly enrich our scholarship in this area," said James Davison Hunter, executive director and founder of the Institute for Advanced Studies in Culture at UVA. "We're fortunate to have the opportunity to welcome her here."
Hawkins will join as the Abd el-Kader Visiting Faculty Fellow, named for a 19th-century Algerian Emir who fought for intercultural dialogue between faiths.
A statement from the Institute said that she will research the relationship between races and religion, and will also serve as a scholar on the Pluralism Project and on the Race, Faith, and Culture Project.
Hawkins attracted significant controversy last year after she chose to wear a hijab in solidarity with Muslims during the Advent, and also for Facebook posts where she asserted that Christians and Muslims worship the same God. She was suspended in December for her Facebook posts, and later agreed to forgo her tenure and leave the school.
In February, Wheaton College announced that it is creating a scholarship in honor of Hawkins, focused on peace and conflict studies.
Wheaton College President Philip Ryken reflected that he was "saddened by the brokenness we have experienced in our relationship and the suffering this has caused on our campus and beyond," referring to the national news headlines that focused on the controversy.
"It is because of this love of Jesus that Wheaton College is committed to showing care and respect to people of all faiths or no faiths at all. We stand for religious freedom, and against the oppression of anyone, including our Muslim neighbors," Ryken added, though he also clarified that reconciling with Hawkins does not mean that "everyone on every side of this conflict is thoroughly satisfied."
Hawkins has refused to back down from her comparison between Islam and Christianity, but said that she continues to lean on Jesus for support in tough times in her life.
"As a Christian, I have found from this difficult journey from Advent to Lent that Jesus is a rock in a weary land and a shelter in a time of storm," Hawkins said, according to Christianity Today.
"When you wake up in the midst of what seems like a dark night of the soul with a song in your heart, you have something within you — something you can scarcely believe in yourself, because the world didn't give it to you, and the world can't take it away."