Wheaton College President Philip Ryken on Moment When He Thought of Taking His Life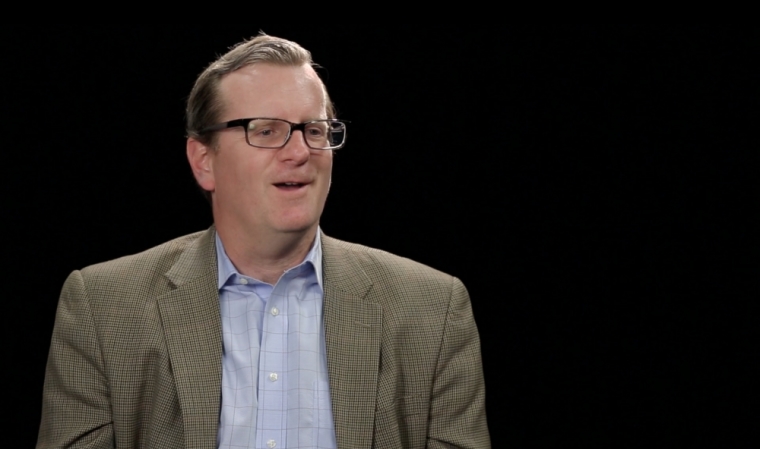 Discussing his new book, When Trouble Comes, Dr. Phil Ryken, president of the evangelical higher education institution Wheaton College, shares in a candid interview his experiences during "a season of deep discouragement" when he even thought of taking his life, though not in a sustained way.
The book, published by Crossway, is focused on Jesus, Ryken says in a video interview with Justin Taylor, executive vice president of book publishing and book publisher for Crossway.
The Wheaton president adds he hasn't done a "huge amount of self-disclosure" although he does share his own life struggles to help people understand the Gospel.
Ryken shares he went through a "season of deep discouragement" for a number of reasons, including "challenges we were facing as a family that brought a lot of distress and grief to me" and some challenges in his work as a college president and ministry relationships.
He calls his troubles "extensive" and "unprecedented for me," and says they lasted for a period of a few months. During that period, he says, he gained weight, had problem sleeping and "thought of even taking my life… not in a sustained way."
He says people often think those who are leaders do not have troubles, and goes on to admit that he even doubted God's love for him during the time of trouble, even though he has a strong gift of faith. He describes it as a "new experience for me," explaining that there are times when you believe in promises of God, but also wonder if they are "true for you in a particular circumstance."
"I could tell that I was in a downward spiral," he writes in his book. "One day I said to myself: 'You know, I understand why people kill themselves. This is how they feel. It seems like the only way out.' A few days later, I started to wonder how I would end it all, if, you know . . . It wasn't a thought I wanted to have, but Satan was after me. Give him any little chance and he will take it. Things were moving in a bad direction, and at the rate they were going, how long would it be before I was in real danger?"
On how God brought him out of the difficult phase of his life, Ryken says in the interview that the things that were helpful to him are "very normal and ordinary and daily." There's a lesson in that, he explains, that God uses many simple things.
Those simple things, he shares, included reading of the Bible, his own prayers and those offered by others, Christian friendships, the sacraments – especially the Lord's Supper, making sure he was eating in a healthy way and getting regular physical exercise. He said he was "intentional" about these things although he didn't feel he had the strength to do them. He stressed that conscious efforts are needed if one finds herself or himself in such a situation.
In his book, Ryken says, "I tell the stories of men and women from the Bible who were in all kinds of trouble —people such as Isaiah, Elijah, Ruth, and Paul. They were weighed down by guilt and shame, suffered the death of loved ones, had family crises, or went through other painful trials that tested their faith. For some, the trial was absolutely a matter of life and death."
Many Christian leaders have praised Ryken's book.
"When trouble comes, most Christians want to escape it, deny or divorce it, or medicate or avoid it—we do everything but actually try to live with it! Thankfully, Dr. Ryken takes great pains in this remarkable book to show us how to live gladly and gloriously through our troubles," Joni Eareckson Tada, founder and CEO of Joni and Friends International Disability Center, has said. "Rather than take us on a detour around our hardships, he serves as our guide through them. If you are finding it hard to 'welcome trials as friends,' this is the book for you."
Paul David Tripp, president of Paul Tripp Ministries, has said, "Written by a sufferer who is also a skilled theologian-exegete, this book is honest, tender, full of grace, and bursting with the street-level wisdom of God's Word."
Tripp, author of What Did You Expect?, added, "With story after story from Scripture, Dr. Ryken shows how the Bible accurately portrays our sufferings and how God meets us in the midst of them. Since suffering really is a universal human experience between the 'already' and the 'not yet,' this is a book worth getting and living with. I found it to be enormously helpful, and you will too."