White Christians Now a Minority in US; White Evangelicals Only 17 Percent of Nation: PRRI Survey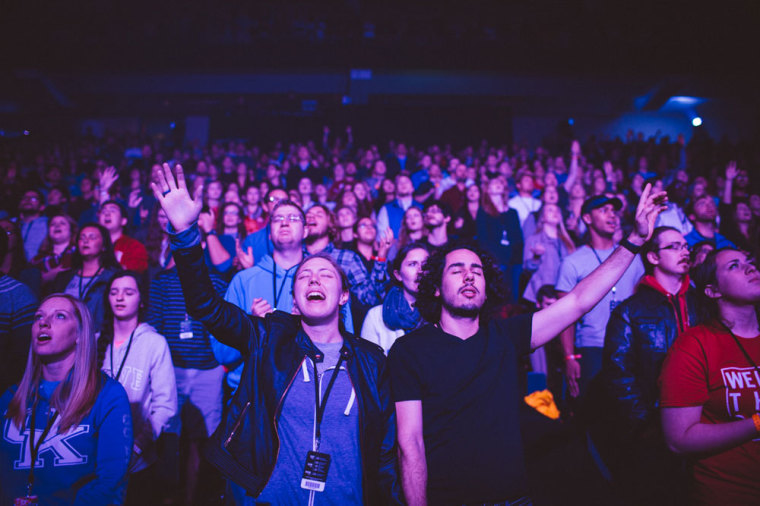 The Public Religion Research Institute has released findings from its largest ever survey of Americans religious and denominational affiliations, reporting that white evangelicals continue to decline as a share of the total population.
"This report provides solid evidence of a new, second wave of white Christian decline that is occurring among white evangelical Protestants just over the last decade in the U.S.," Robert P. Jones, president of PRRI and author of The End of White Christian America, said in a press release on Wednesday.
"Prior to 2008, white evangelical Protestants seemed to be exempt from the waves of demographic change and disaffiliation that were eroding the membership bases of white Mainline Protestants and white Catholics. We now see that these waves simply crested later for white evangelical Protestants."
The survey, based on a sample of 101,000 Americans from all 50 states, with the findings detailed in PRRI's 2016 American Values Atlas, found that less than half of all states now have a majority white Christian populations.
"White Christians now account for fewer than half of the public. Today, only 43 percent of Americans identify as white and Christian, and only 30 percent as white and Protestant. In 1976, roughly eight in 10 (81 percent) Americans identified as white and identified with a Christian denomination, and a majority (55 percent) were white Protestants," according to the study's executive summary.
"White evangelical Protestants are in decline — along with white Mainline Protestants and white Catholics. White evangelical Protestants were once thought to be bucking a longer trend, but over the past decade their numbers have dropped substantially," it added.
PRRI said that only 17 percent, or fewer than one in five Americans, identify as white evangelical Protestant, down from the 23 percent figure in 2006.
It noted that Roman Catholics and white Mainline Protestants have also been declining, down to 11 and 13 percent respectively.
Non-Christian religious groups are growing at the same time, however, though Muslims, Buddhists, and Hindus each constitute only 1 percent of the public. Jewish Americans make up 2 percent.
The findings showed that America's growing non-religious population is not necessarily atheistic, however, as atheists and agnostics made up only 27 percent of all religiously unaffiliated Americans.
The representation of the religiously unaffiliated has been growing, the study showed, with as many as 20 states now having a situation where no religious group comprises a greater share of residents than the "nones."
Looking at the political divide, PRRI found that white Christians only make up 29 percent of Democrats, though they made up half, or 50 percent, one decade earlier.
Close to three-quarters, or 73 percent of Republicans belong to a white Christian religious group, however, with 35 percent of Republicans identifying as white evangelical Protestant.
The survey noted that evangelicals in the report were defined as those who "self-identify as Protestant Christians who also identify as evangelical or born again."
Another PRRI survey from March examining the perceptions of white evangelicals found that they hold different views from the rest of the country, particularly when it comes to questions on whether Christians or Muslims face discrimination in American society.
The findings indicated that 57 percent of white evangelicals feel that Christians face discrimination in America, while 44 percent of the same group said that Muslims face discrimination.
This stood in contrast to all other groups, as 66 percent of all Americans surveyed said they believe Muslims face discrimination, with all other Christian groups agreeing.