76 Percent of White Evangelicals Support Trump's Travel Ban: Pew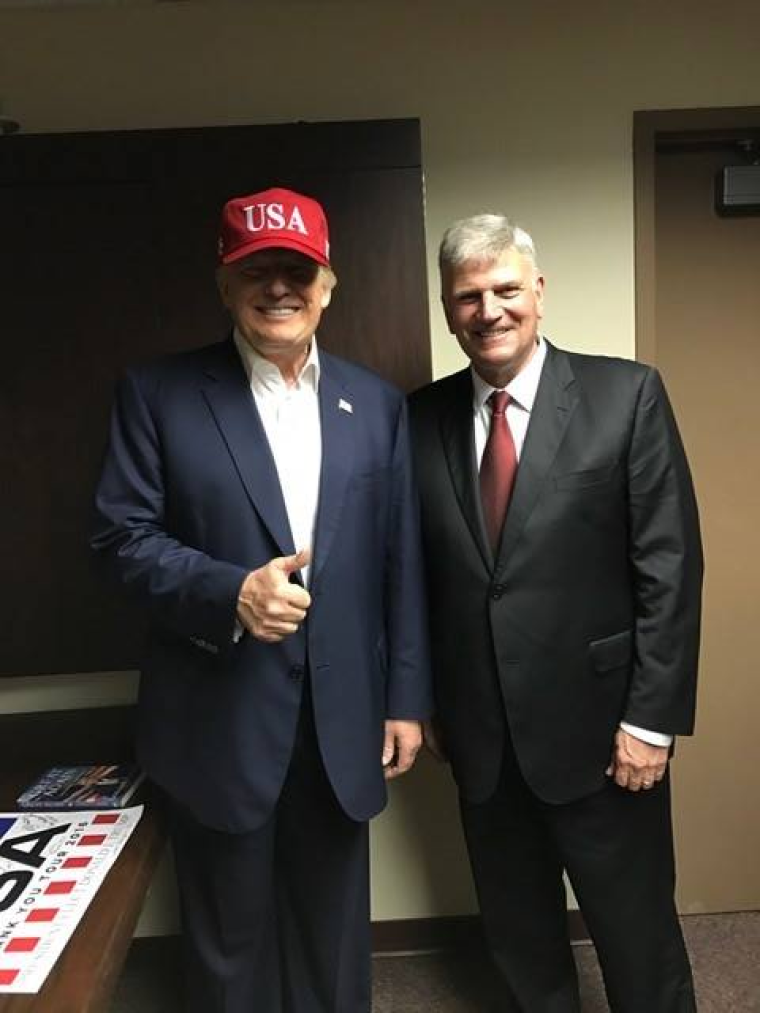 A little over three-quarters of white evangelical Christians support President Donald Trump's controversial travel ban, according to a Pew Research Center survey.
In a survey conducted earlier this month by Pew, the study found that 76 percent of respondents who identified as white evangelicals supported the ban, with 22 percent opposed and 2 percent unsure.
In an analysis of the findings published Monday, Pew noted that the white evangelical respondents had by far the largest percentage of support for the travel ban.
"About three-quarters of white evangelical Protestants (76%), most of whom identify with or lean toward the GOP, say they approve of the travel ban," noted Pew.
"In stark contrast, big majorities of black Protestants (84%) and religious 'nones' (74%) – two strongly Democratic constituencies – disapprove of the executive order."
Pew also noted the large divide within Catholic respondents, even as Catholics as a group mostly disapprove of President Trump's actions.
"Most Catholics (62%) also disapprove of Trump's action on this issue. But among Catholics, there are big differences in opinion between whites, who are evenly divided in their view about the order, and Hispanics and other racial and ethnic minorities," continued Pew.
"[Minority Catholics] overwhelmingly disapprove of the restrictions on refugees and travel. White mainline Protestants also are divided on the issue."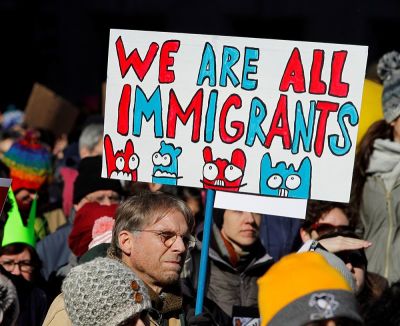 Days after being sworn in as president, Trump signed Executive Order 13769, which was titled "Protecting the Nation From Foreign Terrorist Entry Into the United Sates."
EO 13769 prohibited for a period of at least 90 days travel to and from seven primarily Muslim nations: Iran, Iraq, Libya, Somalia, Sudan, Syria, and Yemen. It also suspended the admission of all refugees for 120 days.
Earlier this month, the 9th U.S. Circuit Court of Appeals upheld a temporary suspension of the immigration order while litigation proceeds.
Evangelical leaders have expressed diverse opinions on the travel ban. Russell Moore, president of the Southern Baptist Convention's Ethics & Religious Liberty Commission, sent a letter to Trump expressing concern over the ban.
"Achieving the right balance between compassion toward refugees — one of the most vulnerable groups of people among us — and protection of Americans is crucial if the United States is to remain a model for freedom around the world," wrote Moore in January.
"It is one thing to debate whether the vetting process is adequate. It is quite another to seek to potentially turn our backs on Syrian refugees permanently."
By contrast the Reverend Franklin Graham, president of the Billy Graham Evangelistic Association and the aid organization Samaritan's Purse, was more sympathetic to the extensive vetting of the ban.
"Is it perfect? Maybe not, but it is a first step. As they work on solutions during this 90-day travel ban, unfortunately there are some innocent families caught in this time of transition," wrote Graham on Facebook last month.
"I think that a thorough vetting process really needs to apply to people coming into the U.S. from all countries—not just 7. We have to be sure that the philosophies of those entering our country are compatible with our Constitution."