Whoopi Goldberg appeals to Bible while defending sex change surgeries for minors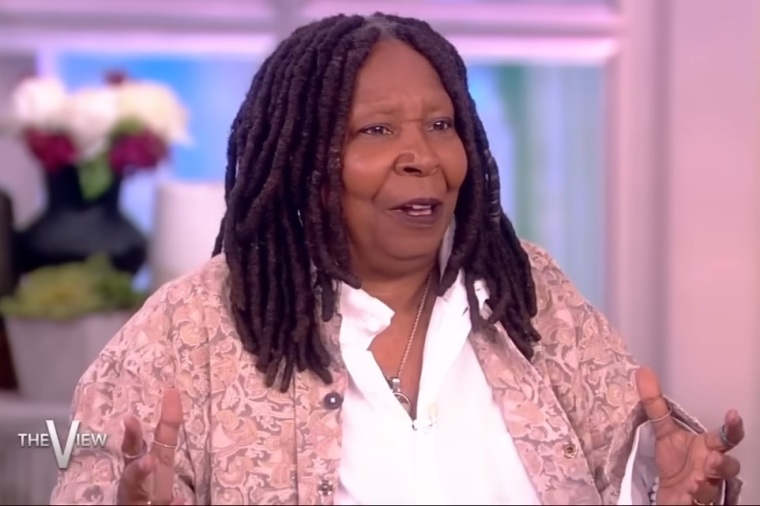 "The View" co-host Whoopi Goldberg invoked God on the show Thursday as she argued against conservative-led states seeking to ban body-mutilating sex reassignment surgeries for minors and parents who want to ban sexually explicit books from schools.
During Thursday's episode of the ABC daytime talk show, Goldberg and her co-hosts discussed how Montana Republicans this week censured Democratic lawmaker Rep. Zooey Zephyr, a biological male who identifies as female. 
Republicans voted to bar Zephyr from debating SB 99, which prohibits doctors from being able to provide several surgeries for children who contend that their gender doesn't match their biological sex. 
The disciplinary action came after the Democratic lawmaker told his colleagues on April 18 that they would have "blood on their hands" if they voted to ban procedures that affirm gender-confused minors' perceptions about their sex.
The decision to censure the lawmaker prompted protests inside the House chamber, leading to the arrest of seven of Zephyr's constituents on Monday. 
"My God, this is a party that says we believe in parents' rights," Goldberg said. "You're telling me that as a parent, I'm not smart enough to decide if my child and I need to have gender-affirming — or doctors are not involved."
The Hollywood actress appeared to imply that Christian conservatives are dictating what books parents can allow their kids to read, a possible reference to several controversies centered around parents outraged over the reading materials made accessible to children in public schools. 
"So what is — I can't decide what my kid reads, I can't decide for my child, what my child says is going on," Goldberg continued. "You're telling me your beliefs — you're — and they keep saying it, and I keep saying, 'What Bible are you reading? Because God was really clear!'"
What exactly Goldberg implied the Bible was "clear" about is unclear. 
Co-host Alyssa Farah Griffin claimed that Goldberg had articulated her point in a "very conservative manner." Griffin, who previously served as the White House director of strategic communications and the assistant to the president in 2020 during the Trump administration, admitted that she was unsure how she felt about minors transitioning and identifying as the opposite sex.
However, the conservative co-host argued that the decision about transitioning a child should be left up to the parents or doctors. 
"And that's what I don't get," Griffin said. "Why should it be the state that's deciding it?" 
The discussion about the Montana bill banning hormone and body-altering treatments for minors comes as other states have passed similar legislation.
If signed by Republican Gov. Greg Gianforte, Montana will join over a dozen states that have banned what proponents call "gender-affirming care" for minors. Critics of chemical and surgical procedures for gender transition contend that they permanently castrate or sterilize children whose gender dysphoria may cease in adulthood. 
Before facing disciplinary action in Montana, Zephyr claimed during the April 18 debate about SB 99 that the bill forces a child who identifies as transgender to go through puberty, an experience the lawmaker likened to "torture." 
"If you vote yes on this bill, I hope the next time you bow your heads in prayer, you see the blood on your hands," Zephyr said. 
The American College of Pediatricians reports potential side effects of children taking puberty-blocking drugs include "osteoporosis, mood disorders, seizures, cognitive impairment, and when combined with cross-sex hormones, sterility." The organization warns that the long-term consequences of cross-sex hormones include "an increased risk of heart attacks, stroke, diabetes, blood clots and cancers across their lifespan." 
Some individuals who underwent sex change surgeries when they were young have reported that the desire to identify as the opposite gender disappeared with age. Detransitioner Chloe Cole filed a lawsuit against medical professionals, claiming that a double mastectomy and taking cross-sex hormones left her with "deep physical and emotional wounds, severe regrets, and distrust of the medical system."