Whoopi Goldberg Asks Pro-Life Presidential Candidate Carly Fiorina 'Why She Thinks Choice Is Not a Good Thing'
Whoopi Goldberg Asks Pro-Life Presidential Candidate Carly Fiorina 'Why She Thinks Choice Is Not a Good Thing'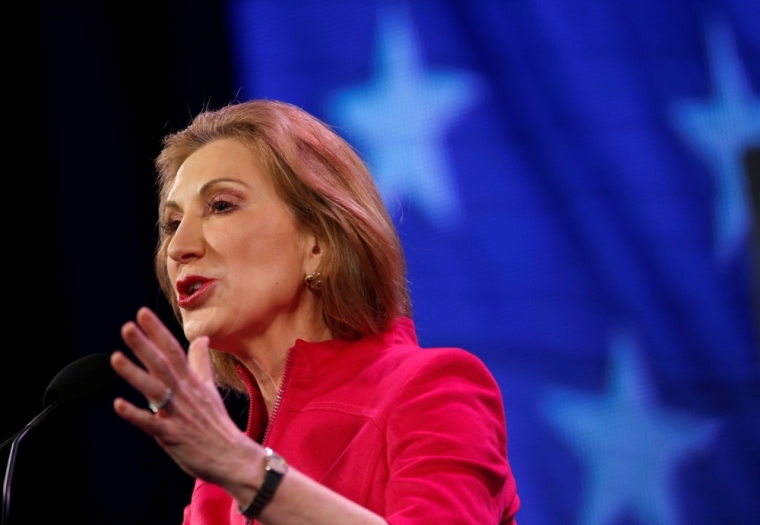 "The View" co-host and actress Whoopi Goldberg challenged the pro-life and Christian beliefs of Republican presidential candidate and former Hewlett Packard CEO Carly Fiorina during an appearance on her Tuesday show, asking her why she doesn't think choice for women is a "good thing."
"I'm sorry, I got to ask this question. The first part of it is you're running, I assume you're a person who is very, sort of, pro-life. Are you going to run as a person going to govern for everyone or are you running on your Christian beliefs?" asked Goldberg. "Because you said some wonderful things and it made me ask the question: If you feel that women should have choices, why do you think choice is not a good thing?"
Fiorina responded by discussing recent scientific discoveries related to the beginning of life.
"Well, look, I think that abortion is obviously a delicate subject," said Fiorina. "I happen to believe that science is proving us right. The DNA in a zygote is the same as the day you die. But I know we don't all agree. We do have common ground, the majority of women, young people and Americans now think that late-term abortion is a problem."
After a bit more back and forth with Goldberg, Fiorina advised her "to read the polls" to see Americans' opinions on abortion.
Fiorina is a fierce pro-life advocate and recently delivered a speech dealing with the issue at The Heritage Foundation in conjunction with the March for Life. She discussed why she chooses to be up front with her pro-life stance with The Christian Post in an interview from February.
"Life is an important issue that we shouldn't be afraid to talk about. Like I said at that March for Life event, science is on our side. It shows that unborn babies feel pain and dream at 5 months and that the DNA on the day we die is the same DNA we had as a zygote. Every human life is precious and has potential," said Fiorina to CP.
She also discussed her faith in more detail during the interview.
"I am a Christian. I believe that every one of us is equal in the eyes of God, and therefore, I know that everyone is capable of living a life of dignity, purpose, and meaning," said Fiorina.