Why Are Some Christians Bored With the Bible?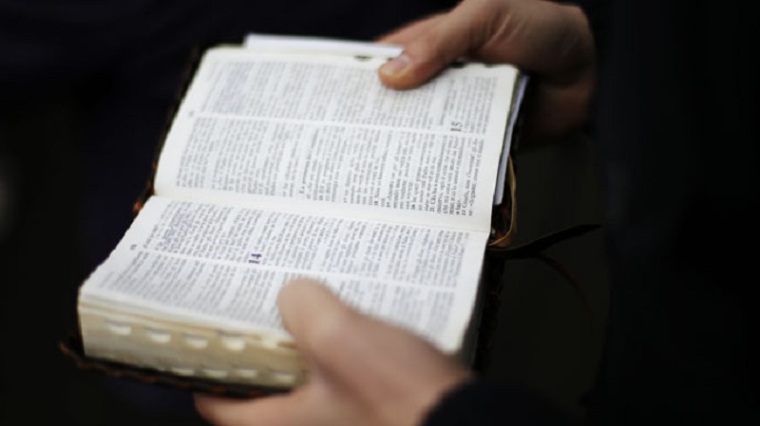 Some Christians have become bored with the Bible because they've forgotten its importance, Marshall Segal, who serves as the associate editor of DesiringGod.org, explains.
Segal suggests that while some Christians neglect to read their Bible, there are others who [love] reading the Holy Book. "They can't get enough of it. As far as you know, they would just as likely go a whole day without food as without the Bible."
"Their happy discipline convicts and, if you're honest, sometimes even annoys you. Who is it in your life who is most likely to pray like this?" Segal asks.
Segal describes the Bible as: "absolute truth. Personal power and relevance. All-surpassing beauty. All-knowing love and wisdom. All from the mind and mouth of God. All in the pages of a book we can hold in one hand."He then references Psalm 119:14-20, which serves as an example of how enthuastic Christians should be when reading God's Word.
"In the way of your testimonies I delight as much as in all riches. I will meditate on your precepts and fix my eyes on your ways. I will delight in your statutes; I will not forget your word. Deal bountifully with your servant, that I may live and keep your word. Open my eyes, that I may behold wondrous things out of your law. I am a sojourner on the earth; hide not your commandments from me! My soul is consumed with longing for your rules at all times," the verses read.
Jon Bloom, who serves as the board chair and co-founder of DesiringGod.org, wrote in a recent post for the website that knowing and understanding God's Word gives Christians stability at times when they are having trouble comprehending His plan.
"Living in the will of God is more about knowing and trusting His specific promises than receiving specific direction," Bloom writes. "It's more about resting in his sovereignty than wrestling with my ambiguity."
Bloom went on to stress the importance of leaning on God's Word, as opposed to one's own personal understanding, as seen in Proverbs 3:5-6, which calls on Christians to "trust in the Lord with all your heart and lean not on your own understanding."
"I've learned and continue to learn that embracing God's will for me largely consists in transferring my confidence from my own miniscule capacity to understand what's going on and why to God's omniscient and completely wise understanding," Bloom added.