Why This Pastor Loves 'The Bachelor'

Oops! Left a word out. Should be, "Why I Love to Ridicule the Bachelor." As the kids say, "my bad!"
I wrote on this a few years ago, but the show is just so .... something, I have to write on it again!
Hard confession here. Without going into detail, I've seen some episodes of The Bachelor with a member of my family who will remain nameless to protect the guilty (she's in college) ONLY because I was requested to. I've never watched it alone.
It's actually a great Bizarro Lesson on Love (if you're not sure what I mean — it's a Superman reference — click this link to learn more). It's the OPPOSITE of what any sane person does. A few years ago, I was cleaning the kitchen, and the guilty family member is watching the show. And I'm cracking up, and so is she. Because its a complete trainwreck of craziness!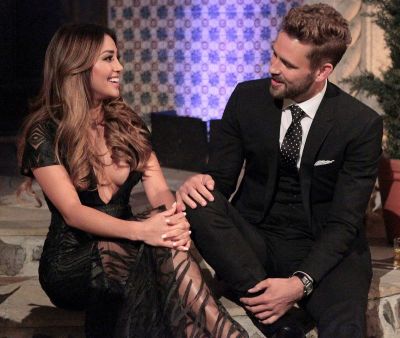 So here you go — Bizarro Love Lessons from the Bachelor:
1. If you're a girl, always look for a guy with a harem of 30 girls vying for him. Especially one that tells every single girl that he really thinks they could be "the one," and he's looking for "a connection."
2. If your guy is totally sucking face with 10 other girls, don't let crazy lying feelings like self-respect invade your emotional space. You just have to kiss better, girl! Get your game on!
3. When you see him kissing the other 10, don't talk to just one person, or 20, but tell a NATIONAL TV AUDIENCE how you "feel like he could be the one!" Act incredulous that he would kiss anyone else (this will require you to act like you've also never seen the show before because this and more happens constantly). Tell the NATION that it hurts you that he's kissing all those other girls in front of you. Maybe cry a little.
4. When he tells you he thinks you could be the one, and he's giving roses to 20 others (literally) and telling them the same thing, don't think "I shouldn't settle for this — I need a guy who KNOWS I'm the one for him." That kind of destructive self-talk will get you sent home with no rose in a heartbeat!
5. Remember — just because he is making out with 3 girls a day does not mean he is a "playa."
The truth is:
1. He is just really confused.

2. This hurts him as much as you.

3. He is trying to be, "fair to everyone" by French kissing everyone (is he God that he should decide who gets to kiss him and who doesn't???).

4. He just wants to make sure he chooses the right one!
6. When he finally gives you the boot, not for marriage to one other girl, but rather to cull the herd (yes, you really are a cull at this point), cry. Talk about how you didn't see it coming. You thought you had something. You thought it was real. And he really made a mistake. He'll see.
7. When one of the harem is disrobing and throwing herself at him, say in a disgusted tone to everyone who will listen, "he doesn't want a girl like that!" Ignore the way he acts like he really likes, "a girl like that." Ignore the way he grins like he really likes, "a girl like that." Ignore that he later gives her a rose indicating he likes a, "girl like that" better than anyone else on the group date. All of that's just a coverup for his disgust.
8. Don't ever question his motives. Just because he's been on the Bachelor, Bachelorette, Bachelor in Paradise, Bachelor at IHOP, McDonalds and Wendy's, doesn't mean he's not serious about a relationship! He's so serious he's willing to go from show to show until he finds true love.
9. When the Bachelor cries (and they always do-sheesh), don't yell, "Give up your man card you big baby!" Remember, he's got a tough job ... kissing all those women, earnestly searching for a wife. It's not unlike the stress of combat. And it's a lonely road he walks.
Ok — not lonely. There are many girls throwing themselves at him.
But it's a road.
Ok. It's not a road. It's a jet.
And he's not walking, but flying.
To exotic locations.
With his harem.
10. If half way through reading this list, you forgot it was a "bizarro love lesson," and began to lapse into "oh yeah, this is like, so ... you know ... wise and so deep and like, you know, so just wow. It's rocking my world!" do not pass go, do not collect $200 and DON'T DATE UNTIL YOU HAVE SOME SERIOUS TALKS WITH SOME GODLY WOMEN WHO RESPECT THEMSELVES AND HAVE MAJOR LEAGUE HOME RUN MARRIAGES WITH REALLY RESPECTFUL MEN (all caps means I'm yelling for emphasis. And because I want to scream whenever I hear the phrase "rocks my world." Stupid phrase).
Here's the bottom line. In the real world, for a good marriage, that lasts a lifetime, it needs to get to this place (in regards to the guy you choose):
"In the same way, husbands should love their wives as their own bodies.

He who loves his wife loves himself." Ephesians 5:28
That's the kind of guy you want!
So don't settle for any kind of imitation love in this life. You really do deserve better. Oh, and don't go on the Bachelor. Or the Bachelorette. Get the real thing.
Peace out.
Originally posted at ilikemycoffeeblack.com.
David Ruzicka is senior pastor at Fort Bend Fellowship.