Woman sentenced to 15 months for threatening to bomb Catholic school over gay wedding announcements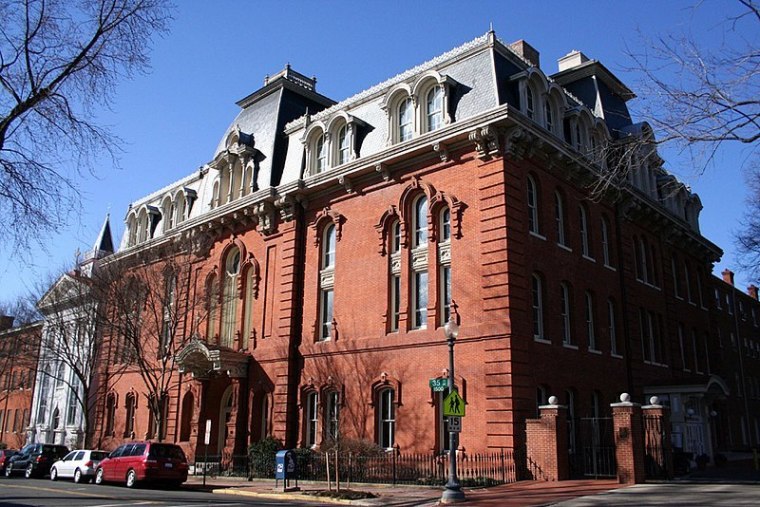 A California woman was sentenced to 15 months and 13 days in federal prison for threatening to blow up a Washington, D.C.-based Catholic school that planned to publish same-sex wedding announcements.
Authorities say Sonia Tabizada, a 36-year-old from San Jacinto, had sent multiple messages to Georgetown Visitation Preparatory School threatening to blow up the institution and kill people.
According to the U.S. Department of Justice, at issue was the school's decision to publish announcements of any alumni who were going to marry someone of the same-sex.
"The free exercise of religion is one of our nation's most sacred constitutional rights," said Assistant Director in Charge Steven M. D'Antuono of the FBI Washington Field Office in a statement. 
"The FBI will continue to prioritize threats of violence and civil rights violations to ensure every citizen and community is free to exercise all of their protected liberties without fear and threats of violence."
In addition to the prison sentence, Tabizada was also sentenced to two years of supervised release under special conditions. If she wants to travel abroad, she must contact the court.
In May 2019, the school announced that it would begin publishing same-sex wedding announcements in its alumni magazine, sparking diverse reactions from the community.
Sister Mary Berchmans, the school's president emerita, sent out a letter explaining to families that the "Church is clear in its teaching on same-sex marriages" and "equally clear in its teaching that we are all children of God, that we each have dignity and are worthy of respect and love."
"As I have prayed over this contradiction, I keep returning to this choice: we can focus on Church teaching on gay marriage or we can focus on Church teaching on the Gospel commandment of love," wrote Berchmans, as reported by The Washington Post.
"We reached this decision as a school and Monastery leadership after much prayerful consideration and thoughtful dialogue. We welcomed - as we always do - the respectful, earnest, faith-filled comments of several community members who contacted us directly."
According to the DOJ, Tabizada called the school and left a voice message stating that she would burn and bomb the church and kill students and staff. 
Minutes after the first voice message, Tabizada called again and stated that she would blow up the school itself in an act that she described as "terrorism."
Tabizada was arrested soon after. In January, she pled guilty in federal court to the charge of intentionally obstructing persons in the enjoyment of their free exercise of religious belief.
"The defendant made violent threats against high school students, religious leaders, and school officials based solely on her disagreement with a private school's application of religious doctrine," said Assistant Attorney General for the Civil Rights Division Eric Drieband in a statement. 
"Tolerance and religious freedom are cornerstone values in our society and the Department of Justice will continue to vigorously prosecute violent threats motivated by bias."