Women-only spa must admit naked biological men with intact genitalia, judge rules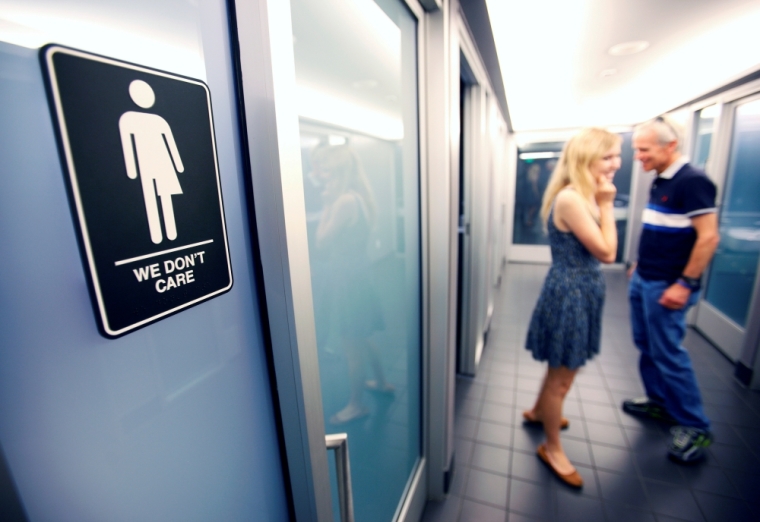 A federal judge ordered a Christian women's spa with a compulsory nudity policy to admit biological men who identify as women, even if the man has not undergone surgery to remove his male sexual organs. 
In a ruling last Monday, U.S. District Court Judge Barbara Jacobs Rothstein upheld the Washington State Human Rights Commission's (WSHRC) order for the Olympus Spa in Seattle to change its policies. 
Local trans activist Haven Wilvich filed a complaint with the commission in February 2020 after his membership application for the Korean spa was denied. WSHRC served the business with a Notice of Complaint of Discrimination in March 2021. 
The family-owned spa, modeled after sex-segregated bathhouses in Korea, already accepted male patrons who identify as female that had undergone a sex-change operation. However, the WSHRC argued that this type of policy is discriminatory because it "focuses on the genitals of patrons" rather than "gender identity." 
The spa attempted to sue WSHRC, alleging that the commission violated the company's First Amendment rights by ordering the business to remove references to biological women from their site and have its staff undergo inclusivity training. The spa argued that this was a form of "compelled speech."
In addition, spa owner Myoon Woon Lee and the spa's president, Sun Lee, both Christians, believe it is wrong for unmarried men and women to see one another naked. The suit also highlighted employees at the spa who expressed discomfort with washing the bodies of naked men, citing the same religious convictions.
"Women are in a vulnerable position when they are unclothed and/or having treatment while unclothed and we seek to ensure that they feel their privacy and rights are respected," the plaintiffs stated. "This is a biblical principle from 1 Peter 3:7, 1 Timothy 3:1-7, 1 Timothy 5:2, Philippians 4:3, Genesis 1:27, Proverbs 31:17, Philippians 2:3 and more."
Rothstein dismissed the religious liberty claim and the "compelled speech" argument.
Lee also expressed concern about exposing female customers, specifically minors, to male sexual organs, which could subject the spa to criminal penalties. The spa owners also cited an incident from six years ago involving a trans-identified man who had not undergone a sex-change surgery using the spa's facilities. 
"Although the transgender patron left after the manager explained the female-only policy, other customers requested refunds and left the spa," Rothstein wrote in her decision. "Plaintiffs allege that several such incidents have occurred in which patrons 'noticed male genitals exposed in the locker room and/or pool area' and, as a result, experienced 'humiliation, trauma, and rage.'"
As the judge noted in the document, the patrons involved demanded refunds and never returned to the spa. 
WSHRC investigator Madison Imiola maintained that the spa's policy was still discriminatory, noting that the commission "does not use genitals to define gender identity and ... recognizes that a person's gender identity can be different from the biological sex assigned to that person at birth."
Rothstein gave the business 30 days to file an amended complaint.
The ruling comes amid heated debates about whether biological men who identify as female should be allowed to enter women's only spaces. 
As The Christian Post reported in 2021, a now-deleted viral Instagram video showed a mom confronting employees at Wi Spa in Los Angeles for allowing naked men to enter the women's-only area. In the video, an employee asks the mother about the man's sexual orientation, and the mother replied: "What sexual orientation? I see a d—. It lets me know he's a man."
According to a report from The Los Angles Times, the man in question, Darren Merager, was a registered sex offender. Merager was charged with five counts of indecent exposure following the incident. 
Socially conservative groups also reflected these concerns about the potential danger of ceding women's spaces to biological men following the Biden administration's proposed Title IX rule change. The proposed changes would require schools to allow men that identify as female to compete on women's sports teams and have access to women's restrooms or locker rooms. 
Craig DeRoche, CEO of the socially conservative Family Policy Alliance, warned that the rule changes would "force girls to share private spaces like showers, locker rooms, and bathrooms with males, force girls to lose sex-specific scholarships to males who identify as female, potentially further the LGBT political agenda in public school curriculum and policies, silencing girls who express concerns about their privacy and safety, and shutting down any opposition to transgender ideology by labeling 'disagreement' as 'disinformation.'"