World Leaders Demand Iran Release of Imprisoned Christian Pastor Saeed Abedini
Pastor Saeed Abedini Told His Only Key to Freedom Is to Deny Jesus Christ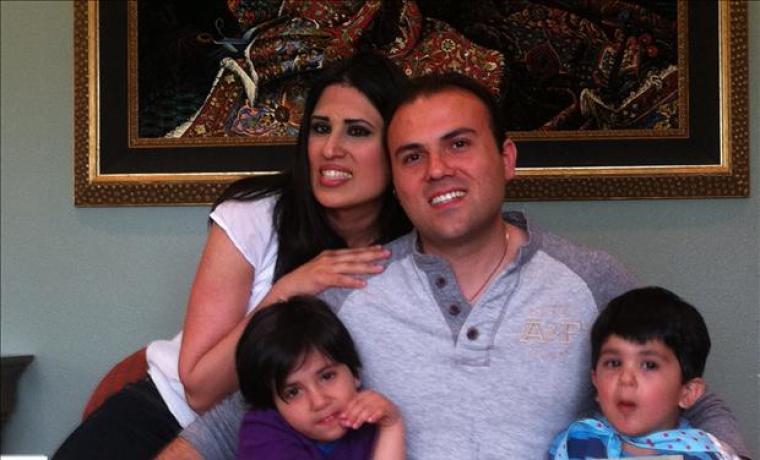 Naghmeh Abedini, the wife of imprisoned American pastor Saeed Abedini, has met with over 100 Parliamentarians from nearly 50 countries to urge them to sign a letter calling for her husband's release. This week marks Abedini's third anniversary in prison, as well as the 70th session of the General Assembly of the U.N. in New York, which Iran's President Hassan Rouhani will attend.
"We are alarmed by ongoing reports of violations of this fundamental freedom for religious minorities, including Christians and the Bahá'ís. We respectfully ask you to ensure that all individuals in Iran, be they Muslim, Christian, Bahá'í, Atheist, Zoroastrian, Jew or from another faith, can fully enjoy freedom of religion or belief without fear of violence or discrimination," states the letter, which was signed by 67 Parliamentarians following Abedini's speech.
"We are particularly concerned about Pastor Saeed Abedini, who has been jailed for nearly three years. We understand he has been held in intolerable conditions for merely peacefully exercising his faith in private homes. We specifically request the release of Mr. Abedini, as well as other Christians," it continues.
Naghmeh Abedini, who gave her testimony before a congressional committee earlier this year, told The Christian Post that her husband was threatened by Iranian authorities who said he'd only be released if he denied Jesus Christ — something she insists her husband will not do.
"The times they have moved him in and out of solitary [confinement] and the times they have threatened him, they said, 'You will stay here longer than the eight years and your only key to freedom is if you deny your Christian faith and you return to Islam.' The guards have said that, officials have said that continuously," Abedini said.
The pastor has served three years behind bars from an eight year sentence, after Iran found him guilty of endangering national security. The American Center for Law and Justice, which represents Naghmeh Abedini and the couple's two children in the U.S., has said the pastor has been imprisoned for his Christian faith.
The conservative law group praised the country reps that signed the letter backing Abedini and persecuted religious minorities in Iran. It also noted that it continues shipping over 265,000 letters to U.N. Secretary-General Ban Ki-moon, urging him to meet with Iran's leaders this week and raise his voice for the pastor's freedom.
The U.S. Commission on International Religious Freedom has also marked Abedini's anniversary in prison this week, arguing that the pastor is being punished unjustly.
"The Iranian government's continued imprisonment of Pastor Abedini is a gross violation of the internationally-protected right to freedom of religion or belief. The Iranian government actively suppresses any religious belief and activity it disapproves of and denies any semblance of rule of law that meets international standards," said USCIRF Chairman Robert P. George.
"USCIRF calls on the Iranian government to ensure Pastor Abedini's safety and immediately and unconditionally release him," George continued, and called on the U.S. government to impose sanctions on Iranian officials responsible for violating religious freedom rights.
Naghmeh Abedini meanwhile continues a 21-day fast for her husband, leading up to Sept. 26, the precise date that the pastor was put in prison three years ago.
Late on Tuesday night she reflected on Jeremiah 33:3, which reads: "Call to Me, and I will answer you, and show you great and mighty things, which you do not know."
"Here in these verses we are given such amazing promises! All we have to do is call out to the Lord and HE WILL ANSWER and HE WILL REVEAL things to us which we do not know," Naghmeh Abedini wrote on Facebook.
"God calls us His friends and as we go to Him and call out to Him, then He will share things with us and reveal things to us that is only shared between close friends. We see this example many times in the Bible such as God revealing to Noah and Abraham what He was about to do!"