World's 4th Richest Man Warren Buffett Funded Global Group That Facilitated Abortion of 1.2 Million Babies in 2013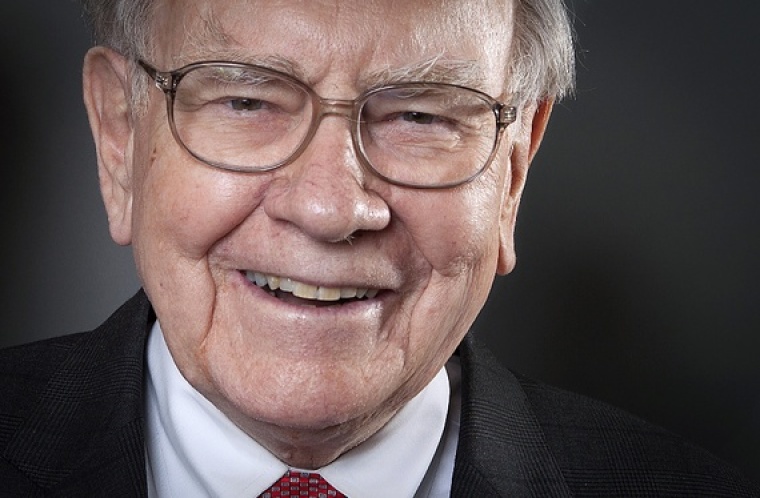 Billionaire investor and philanthropist Warren Buffett, listed as the fourth richest person in the world by Forbes this year, has given millions of dollars to abortion groups in the U.S. and abroad, including one organization that facilitated the abortion of 1.2 million babies in 2013.
A National Review report noted that while Buffett, 83, isn't well-known as an abortion advocate, The Buffett Foundation - renamed the Susan Thompson Buffett Foundation in 2004 after his wife's death – has given more money to support the pro-choice movement in the U.S. than some better known supporters.
His foundation, according to the report, gave more than $115 million to pro-choice groups in 2011, and a significant portion of that giving went toward abortions.
In 2010 Buffet's foundation gave $21 million to the National Abortion Federation Hotline Fund. And according to the Fund's latest available 990 (2012), its mission is "to ensure that women have the information and resources they need to access quality abortion care." It also "provides case management services to women with special needs and limited financial assistance to subsidize care for low-income women."
A review of The Buffett Foundation's 990 for 2011 also showed that it gave or pledged more than $40 million to Planned Parenthood. The Abortion Access Project and a collection of other pro-abortion organizations also received in excess of $1 million.
The billionaire's support for abortion was also felt globally. His foundation gave $16 million to DKT international which has been promoting "safe, affordable abortions" in places like India, Ethiopia and Mozambique. It boasts that in 2013 alone it "provided 1.2 million safe abortion doses" of abortion drugs to "at-risk women, especially in rural and poor areas."
"In some countries, DKT has pioneered activities that promote safe and affordable abortion. For example, DKT was the first organization in India to run advertisements on national television about medical abortion. In Mozambique, Ethiopia and India, DKT is making manual vacuum aspiration kits and medical abortion drugs (misoprostol and mifepristone/misoprostol combination packs) increasingly available to rural and hard-to-reach consumers. In 2013, DKT provided 1.2 million safe abortion doses," notes DKT's website.
Another global outfit, Gynuity Health Projects, received more than $9.4 million from the Buffett Foundation from 2009 to 2011, according to the report. Listed among its programs is one which promotes medical abortions in the developing world.
Specifically, it promotes Mifepristone medical abortion and its description might make anti-abortion advocates wince.
"Mifepristone medical abortion requires the use of two drugs: mifepristone and misoprostol. Mifepristone is an antiprogestin taken orally during the first trimester of pregnancy. It blocks receptors of the hormone progesterone. As a result, the lining of the uterus can no longer sustain the growing embryo. The drug also increases prostaglandin levels and dilates the cervix, facilitating abortion," explained the organization on its website.
The second drug is Misoprostol which is "widely used 'off-label' for a number of reproductive health indications."
"One tablet of mifepristone is swallowed first, causing the embryo to stop growing. Two days later, the woman takes misoprostol, causing contractions of the uterus and expelling the uterine products. The timing, dose, and route of administration of misoprostol often vary slightly. Studies have shown that these drugs effectively terminate more than nine out of 10 pregnancies in the early first trimester," it said.
As of March 2014, Buffett, who is CEO of Berkshire Hathaway, was worth $58.2 billion.