WOW Gospel 2016 Is No. 1 on Billboard Top Gospel Albums Chart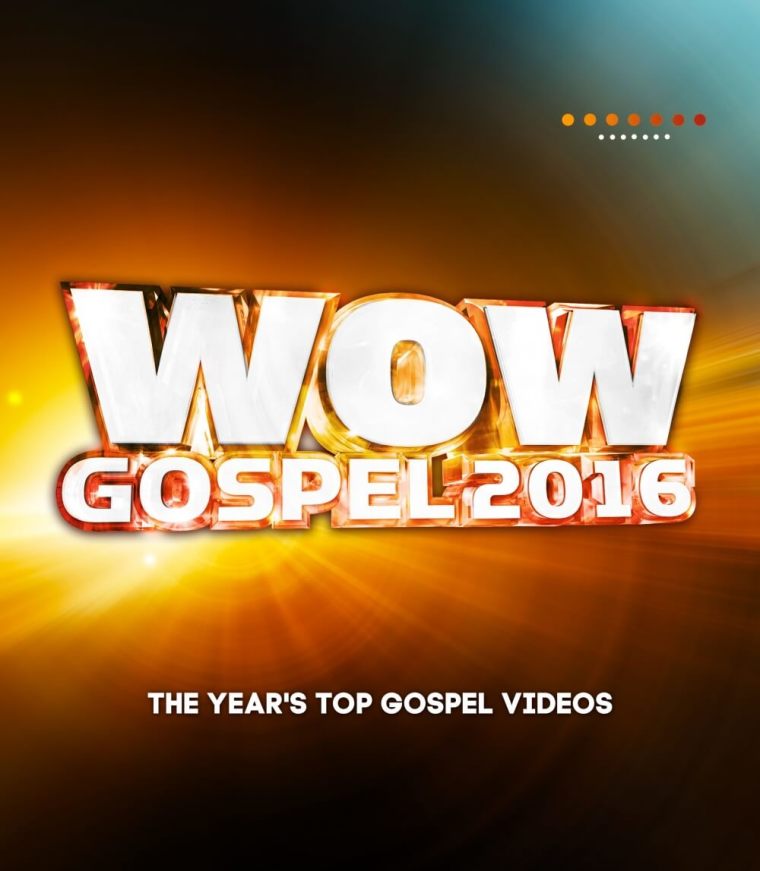 WOW Gospel is back for its 19th edition to bring some of the biggest gospel songs of the year to fans and is already No. 1 on the Top Gospel Albums charts.
"WOW Gospel 2016" is a 30-track, two-disc album that will feature a DVD that includes 17 videos. People will recognize songs from Kirk Franklin, Erica Campbell, Hezekiah Walker, Marvin Sapp, Fred Hammond, Tasha Cobbs, Jason Nelson and Tasha Page-Lockhart, and more. A number of names featured on the disc are Grammy Award nominees this year, including Israel & Newbreed, Travis Greene and Brian Courtney Wilson.
The WOW Gospel Music Series was created in 1998 and has managed to sell 8 million units since its creation. Last year, WOW Gospel 2015 debuted at #1 on Billboard's Gospel music chart.
Motown Gospel, RCA Inspiration and Word-Curb all collaborated to get their artists on the album.
"There's a huge appetite for gospel music, so when you pair that with an album full of the genre's top hits, fans react," Michel, the vp of national sales at RCA Inspiration, said in a Billboard report. "It's a win-win for all the labels involved."
Franklin, a 45-year-old gospel music artist and executive, is not only No.1 with the collaboration record, but his "Wanna Be Happy" single is also topping the "Hot Gospel Songs" Billboard charts.
Franklin previously told The Christian Post what he looks for in great gospel records.
"People don't live at church, they live in the real world. So music has to reflect that – how people live, what they're doing as they go through their trials in life," he told CP. "So I just hope and pray that we're always able to tap into that and be that voice for people."
WOW Gospel 2016 CD (Release: January 29, 2016)
Disc 1
1. Before I Die - Kirk Franklin
2. Bless The Lord - Anthony Brown & Group Therapy
3. Immediately - Tasha Cobbs
4. I Am - Jason Nelson
5. Fill Me Up - Casey J
6. This Place - Tamela Mann
7. Fix Me - Tim Bowman Jr.
8. Different -Tasha Page Lockhart
9. Help - Erica Campbell Featuring Lecrae
10. Gotta Have You - Jonathan McReynolds
11. Nobody - Tye Tribbett
12. Intentional - Travis Greene
13. It Will Be Alright - Brian Courtney Wilson
14. Kingdom - Geoffrey Golden
15. Love On The Radio - The Walls Group
Disc 2
1. Level Next - John P. Kee
2. Great God, Great Praise - Kurt Carr & The Kurt Carr Singers
3. My Words Have Power - Karen Clark Sheard
4. Grace - Ricky Dillard & New G
5. Amazing - Hezekiah Walker
6. I Will Trust - Fred Hammond
7. How Awesome Is Our God - Israel Houghton Featuring Yolanda Adams
8. I Need A Word - Smokie Norful
9. Yes You Can - Marvin Sapp
10. I'm Still Here - Donnie McClurkin Featuring Tina Campbell
11. Already Getting Better - William Murphy
12. King Oh King - Maurette Brown Clark
13. Same God - Richard Smallwood With Vision
14. Nobody Like Our God - Myron Butler & Levi
15. Holding On - VaShawn Mitchell
WOW Gospel 2016 DVD (Release: January 29, 2016)
1. The Walls Group- Love On The Radio
2. Fred Hammond- I Will Trust
3. Tasha Cobbs- Jesus Saves
4. Myron Butler- Nobody Like Our God
5. Israel & New Breed Featuring Yolanda Adams- How Awesome Is Our God
6. Smokie Norful- Forever Yours
7. Jason Nelson- I Am
8. Jonathan McReynolds- Gotta Have You
9. Erica Campbell Featuring Lecrae- Help
10. Travis Greene- Intentional
11. Jermaine Dolly- You
12. Janice Gaines- Wait On You
13. Brian Courtney Wilson- Worth Fighting For
14. The Rance Allen Group- A Lil' Louder (Clap Your Hands)
Bonus Videos:
15. Casey J- Fill Me Up (Lyric Video)
16. Crystal Aikin- So Amazing (Lyric Video)
17. VaShawn Mitchell- Holding On (Lyric Video)