Wycliffe Associates Split From Umbrella Group, Cites 'Language for Father and Son of God'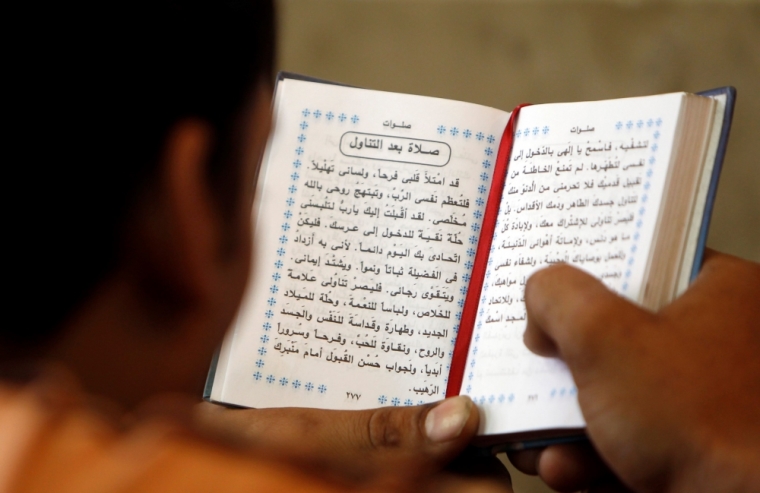 One of the world's leading Bible translation organizations announced this week that it is ending its affiliation with the Wycliffe Global Alliance, citing its opposition to the fact that other alliance-affiliated translation groups do not include familial terms to refer to the relationship between God and Christ.
Wycliffe Associates, an Orlando-based international organization formed in 1967 that had over 6,279 staff and volunteers translating the Gospel in 75 different countries in 2015, announced in a statement Tuesday that it will not renew its affiliation with the Wycliffe Global Alliance, a network of Bible translation organizations formed in 1991.
The press release explains that the decision was made by Wycliffe Associates' board of trustees last Friday.
Among the various reasons given for Wycliffe Associates' decision to split with the alliance is the organization's "commitment to support only Bible translations that use literal common language for Father and Son of God."
"The Wycliffe Global Alliance includes Bible translation agencies that do not include Father and Son of God in some translations of the Scriptures," the statement adds.
The announcement comes after the Wycliffe Bible Translators, an unaffiliated organization, and its partner Summer Institute of Linguistics came under fire in recent years after being accused of dropping references to God as the "Father" and Christ as the "Son of God" from Arabic translations in order to avoid implying that God had sexual relations with Mary. The organizations were accused of replacing father and son with terms like "Lord" and "Messiah."
"For Wycliffe Associates, literal translation of Father and Son of God is not negotiable," Wycliffe Associates President Bruce Smith said in a statement.
In 2013, the World Evangelical Alliance released a list of recommendations for Bible translators. WEA recommended that translators use explanatory words or phrases in front of father and son, such as "heavenly Father" or "divine son."
"As long as the family relationship — father and son — is explicit we have no problems with additional descriptions," Smith told The Christian Post on Wednesday. "It's only when those are omitted that we feel like the trinity is impacted."
Although the father and son controversy has surrounded the Bible translation movement for the last few years, Smith told CP that Wycliffe Associates decided to end its affiliation with the Wycliffe Global Alliance now because of changes made to the alliance's new partnership agreement.
"The specific thing that triggered it was changes in the alliance partnership agreements that, from our point of view, reduced our authority over whom we were partnering with," Smith explained. "We just weren't willing to accept those changes."
As Wycliffe Associates aspires to have the Bible translated into every language in the world by the year 2025, Smith said they plans to provide "open-license Bible resources" to international church partners so that translation work can be accelerated.
"We are committed to releasing resources freely under creative commons licensing so that the Church globally has every resource they need to do high-quality translation for themselves and we are completely committed to supporting their authority over those translations in their own language," Smith stated. "We felt like it is better for us to accomplish those goals, perhaps, outside of the umbrella of the alliance at this point."
Representatives from Wycliffe Global Alliance could not be reached for comment by press time.