'Young and The Restless' actress says God spared her California home from wildfires, believes 'revival' is coming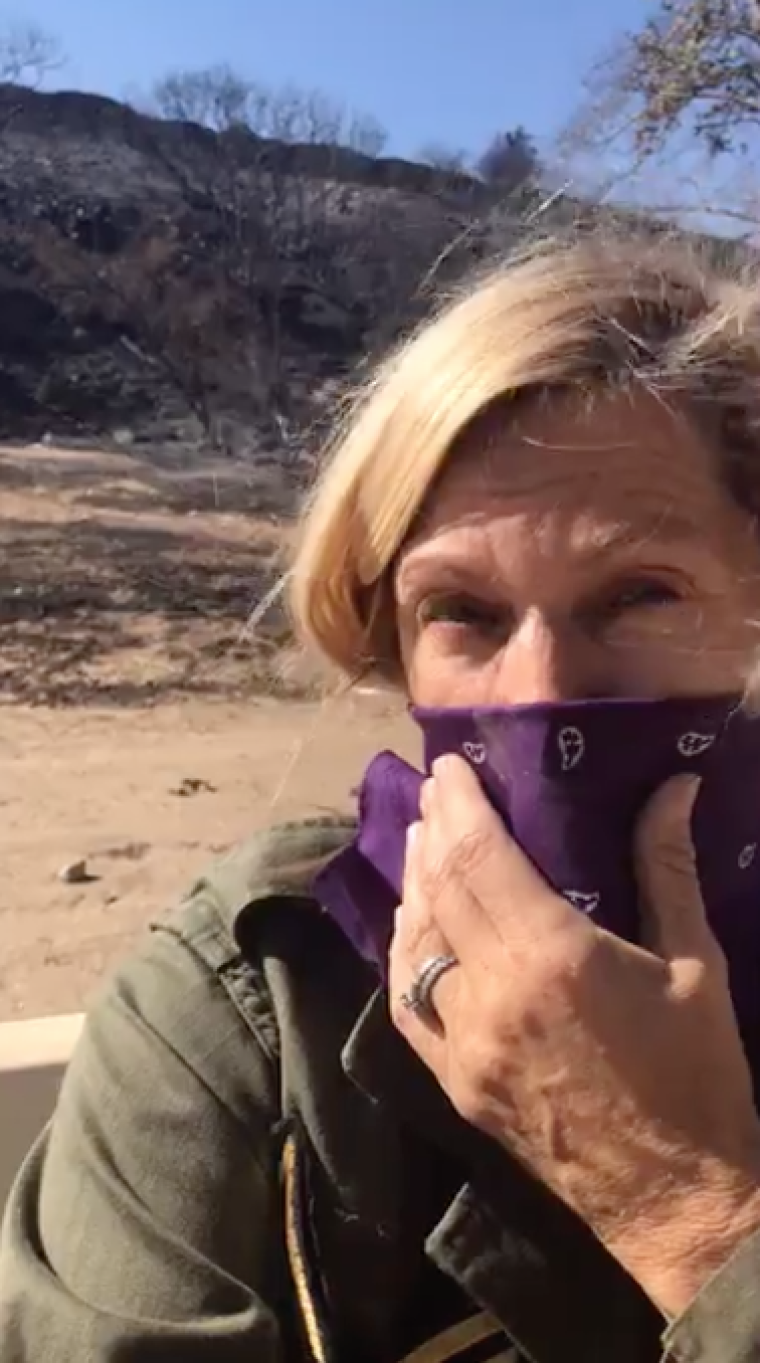 Actress Brenda Epperson from the daytime soap opera "The Young and The Restless" praised God after her property was spared as wildfires raged near her California home. 
In a Facebook Live video post, Epperson said her home was untouched in the midst of her "scorched" neighborhood. The actress showed the burned trees on the mountainside behind her home where her property still looks lush and green.
The actress said she helped her friends and neighbors who had to evacuate before getting the news that her family also had to flee because the wildfires were closing in. 

"We could only evacuate the horses that could fit in our trailer which was three horses. And then all of our neighbors had borders so all of their horses, 25, 30, horses went in [our] pen. And so there were 35 horses there and the fire stopped. God stopped that fire, right at our property line," Epperson told CBN News after she returned to her California home. "Every horse was OK. They had water, they didn't even have ash on them."
"I just kept praying Psalms 91 over our home: 'Whoever dwells in the shelter of the Most High will find rest in His mighty shadow. I will say of the Lord He is my refuge and my God in whom I trust. Surely, He will save you from the fowler's snare and the deadly pestilence. A thousand may fall at your side, ten thousand at your right hand, but it will not come near you," she declared on her Facebook Live clip.
Almost 700 people have been reported missing since the Camp Fire first started two weeks ago. At least 81 people have been pronounced dead and the town of Paradise was nearly decimated. Over 8,800 structures were destroyed, among those being 7,600 homes, according to CBS News.

Since her home was spared, the Christian actress and her family are helping those who lost everything. She told CBN News that she's been providing food, supplies, transportation and other basic necessities to those whose homes were destroyed.

"Two gentlemen we drove down ... it was just so devastating to watch — to drop them off and to watch them walk down this dirt road. Everything was burnt and they just said, 'My home is gone,' and they just walked into the distance," Epperson explained.

Despite the devastation, Epperson said she believes God will turn the disaster into an opportunity for people to draw near to Him. She testified that God has been showing Himself in different ways in the midst of the wildfires. She added that a sculptor friend of hers lost his entire house in Malibu except for a giant sculpted cross he designed. 

"The good that's going to come out of it is, I believe, [is] revival — that God is going to wake us all up. I know my life is changed and I just want to share the love of God even more with everybody," she concluded.

"I just want to say that God's love is there for each one of us if we would just simply say, 'Yes.' And it's been an honor helping friends and neighbors," she said.