Young Jeezy on T.D. Jakes Lawsuit: 'If It Was Me I Would Give God The Praise'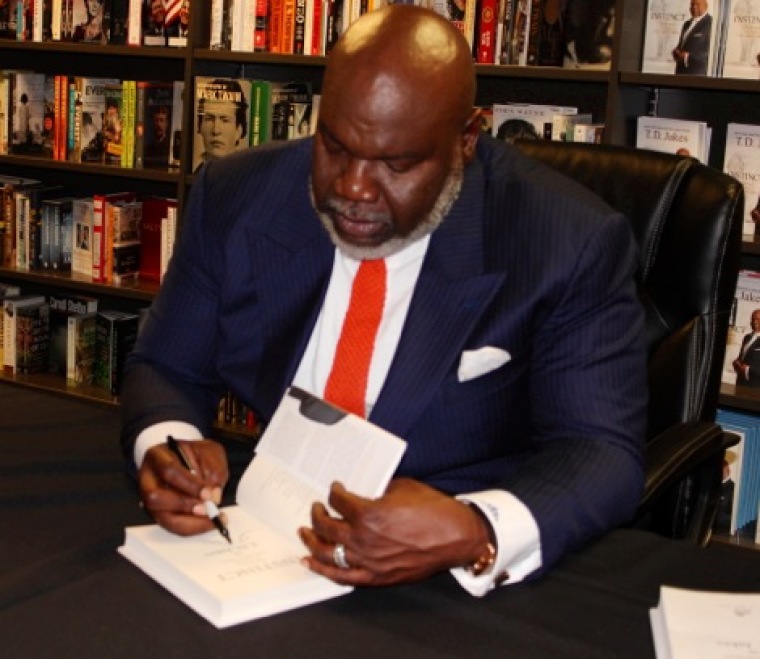 Rapper Young Jeezy is speaking up about his "Holy Ghost Remix" after Bishop T.D. Jakes expressed issues with part of his sermon being added to the track.
Jeezy used a part of Jakes' Feb. 2013 sermon titled "Don't Let the Chatter Stop You" in his "Holy Ghost Remix" featuring fellow rapper Kendrick Lamar. After Bishop Jakes expressed an issue with being featured in the song, the record was removed from streaming platforms SoundCloud and YouTube.
Now, the 36-year-old rapper who was born Jay Jenkins, said he understood Jakes' position on the matter which was an engineering mistake that resulted in a leaked song that the Bishop's sermon should have never been a part of when going public.
"I understand his position because he has people that look up to him as well," Jeezy told VLADTV. "They follow him as well."
The rapper compared the situation to being personally invited to President Barack Obama's White House Correspondents' Dinner, before secret service members would not let him in the event. However, Obama earned his respect after mentioning the rapper in his presidential speech.
"As a man, he went and he shouted me out at the Correspondent's Dinner. I couldn't do nothing but respect that," Jeezy reflected. "So sometimes you can't sit down and talk to everybody and be in everybody's presence, but you can still send them respect."
Still, he thought Jakes could have used his song to glorify God.
"At the same time I feel like...if it was me, I would give God the praise because those were God's words. If you want your words to touch people, it's got to touch people that's really going through it..everybody," Jeezy told VLADTV. "But those are God's words, so why not give God the praise?"
In the song's hook, Jeezy, who was born Jay Wayne Jenkins, raps about the Rolls Royce that he nicknames a Holy Ghost.
"Please Lord forgive him, you know he got that thug in him, we lust for alcohol and we love women. ... Got the seats reclined and I be doin' the most in the back of this Holy Ghost," Jeezy rhymes on the record.