'You're Going to Hell If You Don't Know Jesus,' NASCAR's Darrell Waltrip Says at Nat'l Prayer Breakfast Before Obama, Dalai Lama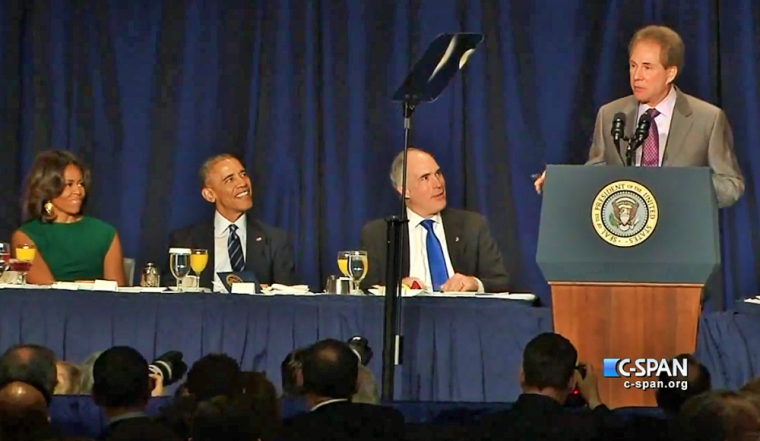 Darrell Waltrip, a three-time NASCAR Cup Series champion, shared how he became a follower of Jesus, telling the audience at the National Prayer Breakfast, which included President Obama and the Dalai Lama, "If you don't know Jesus Christ as your Lord and Savior … you are going to hell ... good guys go to hell."
"Speaking at the National Prayer Breakfast is the biggest thing I've ever done, the most influential audience I've ever addressed and the most important speech I've ever given," the keynote speaker and hall-of-famer Waltrip said.
"I know I talk to millions of fans on TV every week. However, I'm not entirely comfortable speaking to this many people in person, but the Lord told me to do so," he added. "This was an honor beyond description and a moment I'll never forget. I love to share my testimony about what the Lord has done in my life, and doing it on my birthday made it that much more special."
The NASCAR legend told the audience, including Obama sitting a few feet away and the Tibetan spiritual leader Dalai Lama a little farther, that racing was both a blessing and a curse for him, as he was as aggressive on the racing track as he was in his life.
People, who liked him, thought he was "brash, ruthless, pushy, cocky, conceited, aloof, boastful arrogance and … annoying," he said. "You can imagine what people who didn't like me had to say about me."
Waltrip said he did "everything to satisfy me." And when his wife, Stevie, tried to take him to church, he said he just didn't have the time "for this church stuff." But things changed after a car wreck.
"I realized that wreck knocked me conscience," he recalled. "It scared the hell out of me. I mean that literally. I realized, what if I had lost my life that day at Daytona? Would I have go to heaven or would I have gone to hell? I thought I was a good guy, but folks, let me tell you something: good guys go to hell."
Waltrip continued, "If you don't know Jesus Christ as your Lord and Savior, if you don't have a relationship, if He's not the Master of your life, if you've never gotten on your knees and asked Him to forgive you of your sins, or if you are just a pretty good guy or a pretty good gal, you're going to go to hell."
The former NASCAR driver said the day he knelt down to invite Jesus into his life was the greatest day of his life, which "changed everything."
He said he still has wrecks and troubles, but he never feels he's alone.
He also talked about miscarriages his wife had. He said they got to a point where they were about to give up and decide to adopt a child. But they prayed, God gave them peace in their hearts, and they had their first child in 1987.
"You don't have to walk alone. … Get on your knees and ask for forgiveness. He's waiting for you. He was there all the time. I just didn't know or acknowledge it," he said.