YouVersion Bible App Reveals Most Popular Verses of 2014; 'Do Not Conform to This World' Tops the List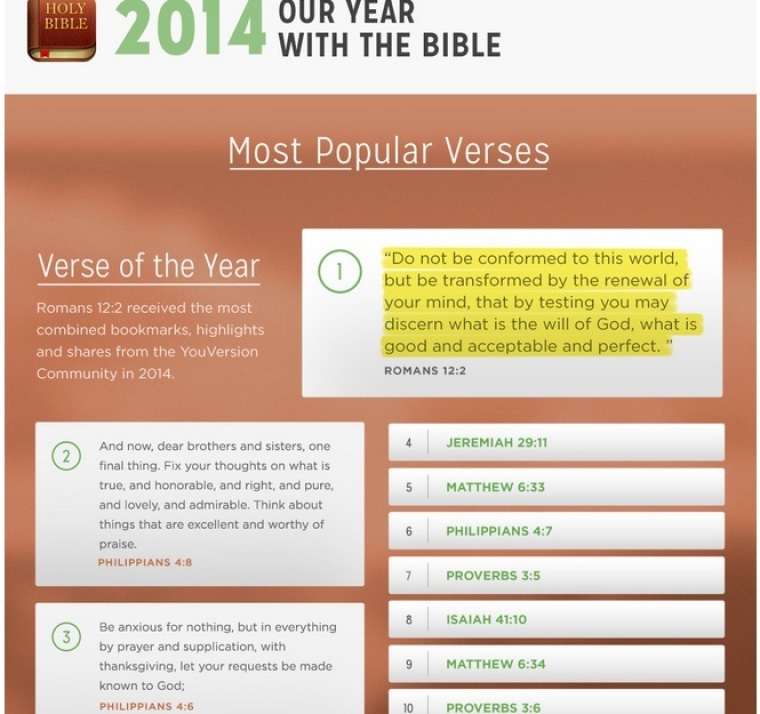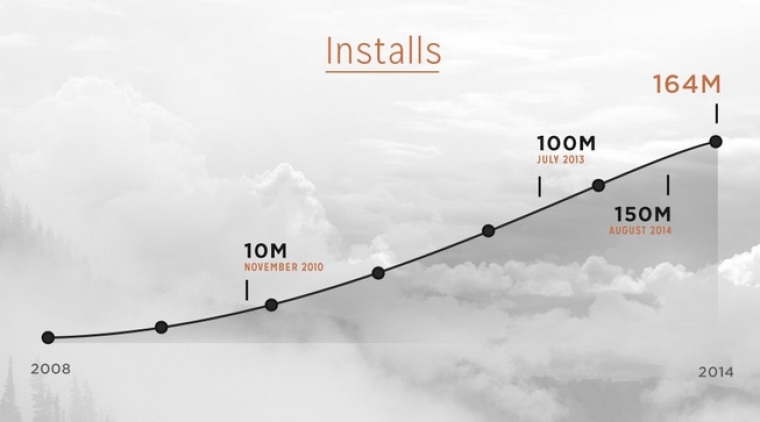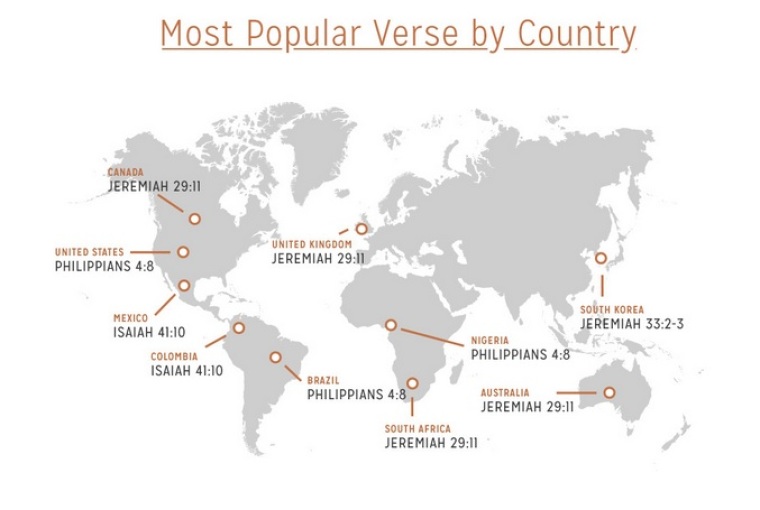 View Photos
Bible app YouVersion released its list of the top 10 most bookmarked, highlighted and shared scriptures and topping the list for 2014 is Romans 12:2, a verse urging Christians to be non-conformists.
The passage reads: "Do not be conformed to this world but be transformed by the renewal of your mind, that by testing you may discern what is the will of God, what is good and acceptable and perfect."
Colossians 3:23-24, which bids readers, "Whatever you do, work at it will all your heart, as though you were working for the Lord and not for human beings," is the most shared verse of 2014.
Nearly 164 million smartphone and tablet users around the world have downloaded the YouVersion Bible app in one of its 742 supported languages and 1,052 available versions.
The second most popular verse among all YouVersion users this year is Philippians 4:8. This verse, which urges one to "fix your thoughts on what is true, and honorable, and right, and pure, and lovely, and admirable," actually topped the favorites list among American, Brazilian and Nigerian users.
Philippians 4:6, which bids readers to "be anxious for nothing," is the third most popular verse among all users. It is also the most highlighted verse according to online book seller Amazon.
Jeremiah 29:11, which ranked at number four on the top 10 list, was most popular among Canadian, South African, Australian and U.K. users. The verse states: "'For I know the plans I have for you,' declares the Lord, 'plans to prosper you and not to harm you, plans to give you hope and a future.'"
YouVersion reaches about 87 percent of Christians worldwide who have Internet access. Over the last year its subscribers have read 9.9 billion Bible chapters, bookmarked 108 million verses, highlighted 374 passages, and shared 68.8 million verses via Twitter, Facebook, text message and email.
YouVersion hopes to expand its offerings to match the 6,901 languages spoken around the world with the help of partner group Every Tribe Every Nation.
More information on the Bible app can be found online at https://www.youversion.com/.
http://blog.youversion.com/