Zachery Tims' 'Life and Legacy' to Be Celebrated Nearly 2 Years After Death
2 photos
(Photo: Facebook/Pastor Riva Tims)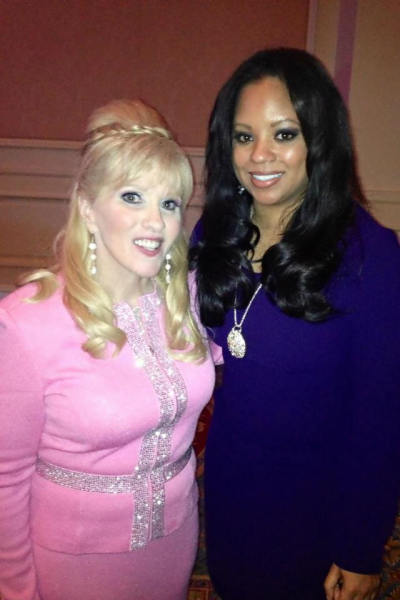 Riva Tims, former wife of the late Dr. Zachery Tims Jr., has announced a public memorial service organized by herself and their four children to celebrate the Florida minister's "life and legacy" on what would have been his 44th birthday.
Tims, pastor of Majestic Life Ministries in Orlando, Fla., shared an invitation to the April 18 memorial with her Facebook followers on Monday after making the initial announcement last week. The invitation flyer reads: "Pastor Riva Tims and the children of Dr. Zachery Tims Jr. would like for you to join them for a memorial service to celebrate the life and legacy of their dad."
Riva Tims, who was in attendance at Christian evangelist Benny Hinn's remarriage ceremony to Suzanne Hinn last month, is featured in a photo with her children on the flyer.
The Tims, who divorced in August 2009 due to Zachery Tims' extra-marital affair, founded New Destiny Christian Center in Apopka, Fla., in 1996. After the divorce, Riva Tims left NDCC to found her own ministry in Orlando.
When news of Zachery Tims' death broke on Aug. 12, 2011, a search was launched for a new pastor of the 8,000-member congregation, with minister Paula White announced Jan. 1, 2012, as Tims' replacement. Riva Tims, however, sued NDCC to challenge White's installation, before finally withdrawing her claim.
Zachery Tims, who was found dead at the W Hotel in Times Square in New York City, dealt with substance abuse before becoming a Christian and allegedly during his ministry. Investigators involved in his case determined that no foul play was suspected in his death, and suggested the possibility that drugs might have played a part in Tims' passing, reportedly citing a white powdery substance found with the minister's body.
However, those claims were never publicly verified, as the late charismatic minister's mother, Madeline Tims, has been fighting the City of New York and medical examiner's office for over a year to keep the cause of his death private. Tims' mother claimed in her initial filing that making his cause of death known to the public would bring embarrassment to his family.
Riva Tims suggested in an interview published in February by Ebony magazine that her former husband had a drug habit that often showed during their 15-year marriage.
"I thought that was stuff in the past. I didn't realize it was still current. I found out for sure about the affairs and substance abuse at the same time. When he started telling me stuff, I began to dig and other things came out," Tims told Ebony.
"I had no idea it was so much. I'll put it this way: It's one thing to have a struggle; it's another thing to have a lifestyle. When it's a struggle, there's grace. But when it's a lifestyle, there's no grace."
Tims, 42, was a native of Baltimore, Md., who often appeared on TBN and whose messages have been broadcast to over 100 million homes daily via radio and television. He shared his testimony of overcoming drug abuse in the 2006 book It's Never Too Late: How a teenage criminal found his divine destiny and became a successful millionaire and pastor of a thriving church.
Madeline Tims' injunction against the City of New York was granted in March 2012. Her attorney, Ricardo E. Oquendo, told the Orlando Sentinel last year that a final ruling on Tims' case was expected this year.
The public memorial service celebrating Zachery Tims' life is scheduled for 7 p.m. on Thursday at Pastor David S. Jacques' The Kingdom Church in Orlando, Fla. The name of the Tims' four children are Zoelle, Zachery III, Zahria and Zion.
Although New Destiny Christian Center organized a birthday tribute for its founding pastor in 2012, a receptionist at the Florida church told The Christian Post Monday that no such event was scheduled for this year.