1080p Smartphone Display Revolution Begins With HTC Droid DNA
The 1080p smartphone display revolution has begun with the release of HTC's Droid DNA, which is the first of many handsets to feature a screen with so much detail.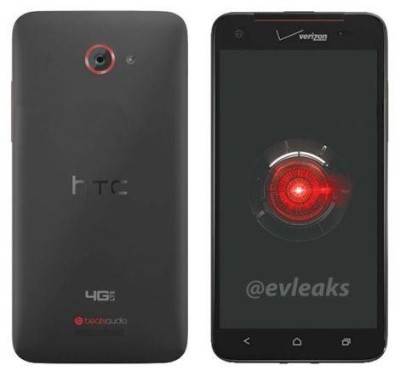 Other smartphone makers such as LG and Samsung are expected to have handsets out with displays this powerful by the middle of 2013.
Those companies are expected to unveil these new devices at next year's Consumer Electronics Show and Mobile World Congress events. These are normally held in January and February. Samsung's long-awaited Galaxy S4 is rumored to have a 5-inch 1080p display.
HTC has been pretty successful with its latest line of smartphones.
"We (HTC) see better-than-expected sales and margins in the first half of 2013 on new product launches, including the 5-inch Butterfly models and the next-generation models to be announced at the Mobile World Congress," said Barclays analyst Dale Gai.
"However, we are still cautious on the second half of 2013, expecting competition to be intensified from Apple, Samsung," he concluded.
The Droid DNA hit Verizon stores last week, retailing for $199 with a new 2-year agreement.
The handset features the first of its kind 5-inch 1080p SuperLCD3 display and is powered by the Snapdragon S4 Pro chipset with a 1.5GHz quad-core Krait processor. It also features Adreno 320 graphics and 2GB RAM.
The device runs on Android 4.1, JellyBean and is accompanied by the HTC Sense 4+ UI.
It was unveiled by Verizon earlier this month and customers were able to purchase the handset from the carrier for $200 with a new 2-year agreement starting Monday.
The smartphone was introduced to the public on a Google+ Hangout and in order to be invited, users had to add Verizon Wireless to their circle on Google+.
"Experience the newest DROID before its public launch," wrote Verizon on its webpage. "Add Verizon Wireless to a circle on Google+ for an exclusive invite to our Hangout on Air Unboxing Event."
HTC One X+ Features and Specifications - AT&T Mobile Minute