Anderson Cooper's Gay Announcement Was Result of Months of Planning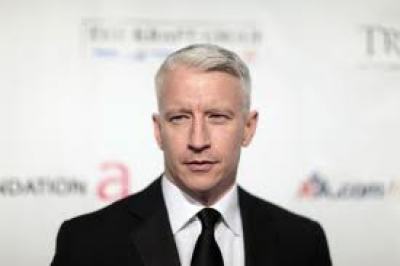 Not even two weeks after revealing publicly for the first time that he was gay, Anderson Cooper, has been reported as already having plans for a gay marriage ceremony in the pipeline. That may not surprise some, as it has now been revealed that Cooper's initial announcement of his homosexuality in fact took months of planning.
On July 2, Cooper made a clear statement to Andrew Sullivan in an email that he was gay. That announcement, it has now been claimed, was planned for months, with every detail, including how, where and when he would make his decision publicly known and official.
According to the Huffington Post, an insider familiar with Cooper's plans explained, "They wanted this to seem like it was a spur of moment decision where he said he ultimately decided to come out because he was doing more harm than good. That might be true, but before he came out he had a long discussion with his team making sure he wasn't committing career suicide."
Hoping not to attract too much attention, and also looking to avoid a firestorm of questions that could come attached to such an announcement, Cooper decided that a carefully worded email was the best way of telling the world.
Cooper also send the email while he was out of the country, making it more difficult for a frenzied media to track him down and demand follow up comments. Cooper was in fact in Botswana when he send the announcement email.
It is believed that Cooper's decision to attempt to try and make a low key announcement via email indicates his willingness not to allow his revelation to change anything about his show, and that he will likely attempt to continue as normal in his daytime talk show.
READ MORE: Who is Benjamin Maisani? Facts and Sightings
Anderson Cooper and Benjamin Maisani Around New York