Argentina vs. Paraguay 2016 CONMEBOL Preview, Livestream & Predicted Lineup: No Lionel Messi But Sergio Aguero is Ready to Play for 2018 World Cup Qualifying
The matchday of the 2016 CONMEBOL will resume this coming Tuesday, Oct. 11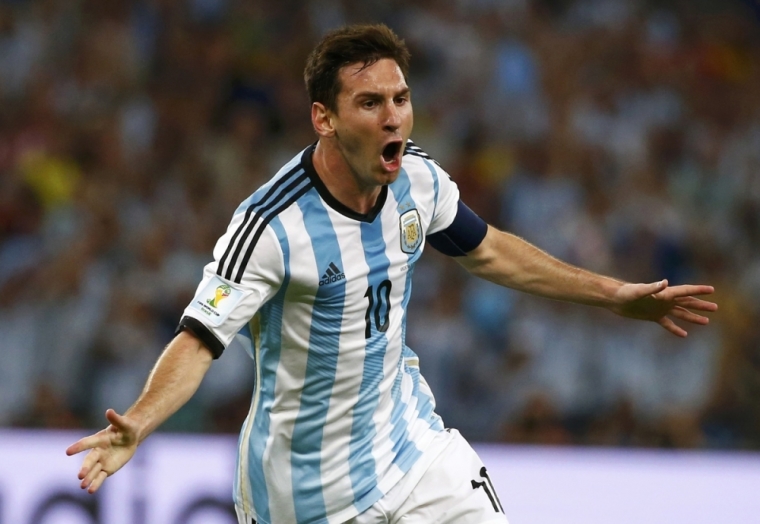 Only the top four teams from the 2018 FIFA World Cup qualification in South America will have outright entry to the 2018 FIFA World Cup in Russia.
Argentina and Paraguay are both on the outside looking in. They are currently at the fifth and sixth spots of the standings, respectively. The fifth placer will have to go through a wildcard phase via the inter-confederation knockout round in order to advance.
The matchday of the 2016 CONMEBOL will resume this coming Tuesday, Oct. 11. The start time is around 7:30 p.m. ET and will be held at Estadio Mario Alberto Kempes Stadium in Córdoba. For those who want to see the action thru live streaming, they can check out FuboTV.
2016 CONMEBOL Matchday 10 Preview Between Argentina and Paraguay
The two teams were both coming off an unfruitful last game. The La Albiceleste was poised to take home the win against Peru, but squandered the lead for a 2-2 draw.
Their next opponent wasn't any better. The Paraguay national team suffered another defeat at the hands of the Colombians in their last game. And now, it is important for the squad to grab the win in order to inch closer to Argentina in the standings.
The likely starters for the upcoming game could be: Romero, Musacchio, Market, Demichelis, Red, Ramiro Funes Mori, di Maria, Banega, Gaitan, Higuain, Dybala for the Argentinians. Over at the Paraguay side, fans could expect Barreto, Da Silva, Candia, Moreira Gomez Riveros Rojas Ayala, Oscar Romero, Lezcano, Jorge Benitez.
Injuries Updates That Are Crucial for Argentina's Campaign
Lionel Messi won't be on the roster for the Tuesday game as he is still nursing his groin injury. The Argentinian ace, who also plays forward for FC Barcelona, will be sorely missed.
The Argentines, on the one hand, can now heave a collective sigh of relief as Sergio Aguero may not be following injured Lionel Messi's footsteps. He was carried off the field after suffering from a calf strain in his team's previous game against Peru.
"For now I feel good physically, within five minutes of the second half against Peru I began to feel the tiredness on the calf; (coach) noticed and took me out," the Manchester City striker said. "But I'm quite well now: you get physical fitness playing, not training."
Aguero a.k.a. Kun added that the decision is up to coach Edgardo Bauza, but he is making himself available for the game on Tuesday.
While the Argentinian fans are happy to hear about the news, some Manchester City supporters are concerned about Aguero's health as the squad is the set to play in the Premier League later this week and in the upcoming Champions League.