Arianne Zucker Puzzled Over Donald Trump's Doubts on Authenticity of 'Access Hollywood' Tape
Actress Arianne Zucker told Anderson Cooper during his "360 show" on CNN that she finds it "puzzling" how U.S. President Donald Trump doubts the authenticity of the "Access Hollywood" tape.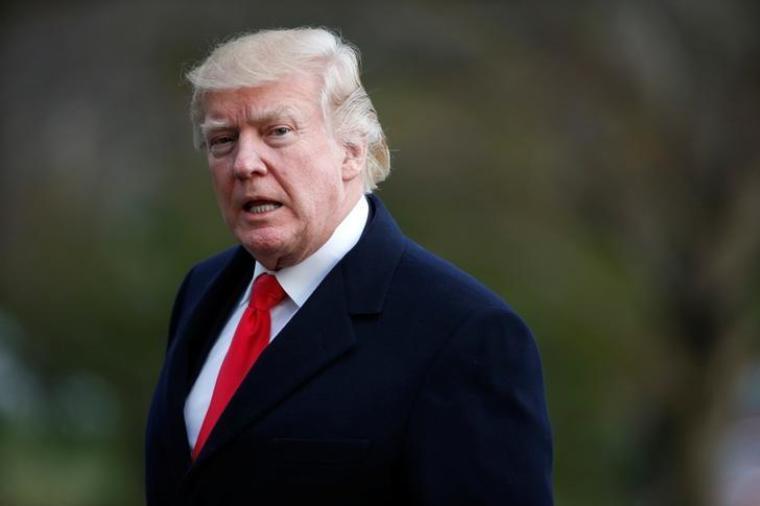 The recording refers to the "Access Hollywood" segment that Zucker filmed with Trump and Billy Bush back in 2005 wherein he was caught on tape bragging about grabbing women's genitalia.
"When you're a star, they let you do it. You can do anything...," Trump said of the privileges of fame, one being the ability to grab women by their genitalia and getting away with it.
Hours after the recording surfaced in 2016, Trump acknowledged it was him on tape, and subsequently issued a public apology, in which he described the conversation as "locker-room talk." But he appears to be telling a different story nowadays.
According to the New York Times, Trump had informed a senator earlier this year that the tape is not genuine. More recently, he reiterated this version of his story to an adviser.
"I don't know how else that could be fake unless someone's planting words in your mouth," said Zucker. "How do you apologize for something and renege on it? It's puzzling to me."
"Access Hollywood" was also prompted to come forward following the reemergence of suspicion regarding the tape's authenticity. Hosts Kit Hoover and Natalie Morales, towards the end of Monday's show, confirmed that the recording is real.
During a press briefing on Monday, when asked to confirm if the president really thinks that the tape is not authentic, White House press secretary Sarah Huckabee Sanders refused to comment on the issue. She merely said that the president already gave his answer during the elections.
Bush was fired from NBC's "Today" a week after the 11-year-old tape was leaked to and published by the Washington Post.