Baby Born in Barnes & Noble in Los Angeles; Delivered by Firefighters Surrounded by Crowd of Shoppers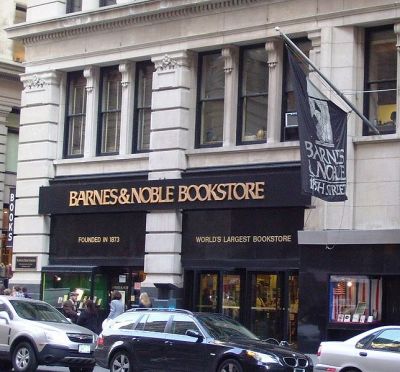 A baby has been born in a Barnes & Noble store in the Los Angeles area on Friday evening after going into labor as she went into the store to purchase some books.
The incident took place in the bookstore's lobby at Del Amo Fashion Center in Los Angeles, and firefighters were forced to deliver the newborn right in the middle of the store, according to Torrance Fire Department Capt. Steve Deuel.
A 911 call was made and firefighters responded to a report of a woman in labor. When they arrived they started debating about whether they should quickly get her into an ambulance and rush her to hospital or keep her in the store. However, the decision was made for them, when they suddenly realized that the baby was on the way.
Deuel said, "The baby made that decision for them. They went ahead and delivered a healthy baby boy."
Store manager, Marchelle Hughes, explained just how quickly everything happebed, and described that the woman gave birth just five to 10 minutes after walking into the store at about 7.30 p.m. local time.
The incident drew a crowd with about two dozen people gathering to watch, and store employees were forced to ask some to stop taking photos. Paramedics then moved to help with the mother's privacy by holding up a cloth around her.
Hughes said, "That is a really awkward event to do in public. At the same time it's a really tender moment, and I think everybody wanted to share that."
After giving birth the mother and child were taken to a hospital, and reports are they both are doing well and are healthy.