'Batman: Arkham Knight' to Get Successive New DLCs (VIDEO)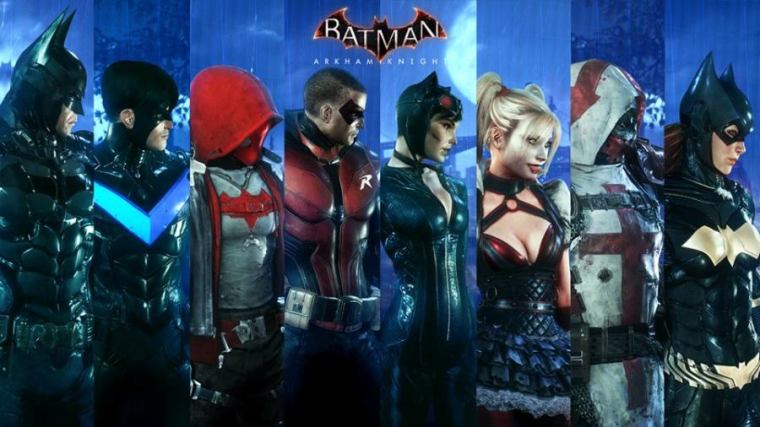 Warner Bros. has announced it will be releasing a successive stream of expansion packs for "Batman: Arkham Knight," together with new skins and challenges.
British game developer, Rocksteady Studios and Warner Bros. Interactive Entertainment are gearing up to release a steady stream of DLCs for "Batman: Arkham Knight," the fourth main installment in its "Batman: Arkham" action adventure video game franchise.
Players can expect a new skin for their Caped Crusader character, as well as another one for the Batmobile. There will also be new Crime Fighting challenges added.
Since the game's launch in June, despite a troubled start for its PC version, Rocksteady and Warner Bros. have been pouring in new post-release content which have included additional skins for the whole Bat-Family of characters, and a 1989-themed Batmobile update, together with a slew of Crime Fighting missions, plus a Batgirl-centered side story.
While players may opt to access the expansion packs and additional skins separately, the updates continue with the game's new DLC Season Pass which will give players the whole package in one go.
This month, Gotham has pulled through with a Nightwing GCPD Lockdown Pack, and three new updates which include the Crime Fighter Challenge Pack #2, the Tumbler Batmobile Pack, which turns Batman's main transport into the rolling tank from the "Dark Knight" movies, and the original Arkham Batman skin which gives the Caped Crusader his "Arkham Asylum" pointy-eared look.
An upcoming DLC will also be giving players extra time with Catwoman, who will be featured in the new expansion pack. Like the Batgirl sidestory released a while back, "Batman: Arkham Knight" is likely to be launching a whole series of downloadable content featuring sidestories for a variety of Gotham's characters.
Rocksteady has also announced that by October, it will be adding a Batmobile pack based on the 1960's "Batman" TV series, and there will be a DLC featuring both Robin and Catwoman, as well as two racing challenges.
Players should also expect Crime Fighter Challenge Pack #3 featuring Batman, Robin, Azreal, and Nightwing, and a Catwoman DLC focusing on her revenge on The Riddler.