Big Cat Loose Near Paris: Not a Tiger But Definitely Dangerous, Say Police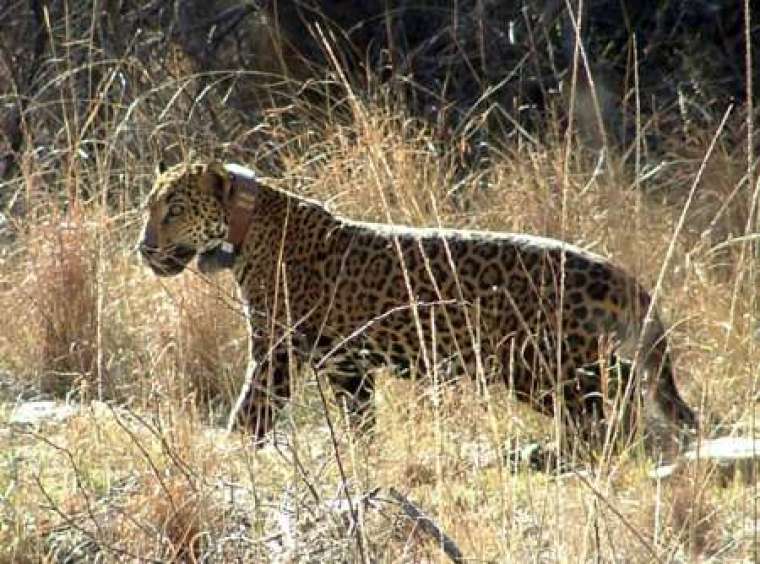 A big cat on the loose near Paris' Disneyland park since Thursday has caused over 200 police officers, police helicopters and animal trackers to search for the animal to prevent potential harm to residents of Montevrain, France. The animal was initially reported as a tiger, but after pictures were released, it was determined that the animal is some other kind of predatory feline.
The big cat on the loose near Paris Disneyland was spotted about 10 kilometers (6 miles) away from the famous city. One woman came across it in a supermarket parking lot in Montevrain and immediately made it known to police.
"My wife saw it this morning," Jean-Baptiste Berdeaux, who manages the Intermarche supermarket, told Agence France-Presse. "She didn't get out of the car and called me to say, 'I think I saw a lynx.'"
Adminstration in the Seine-et-Marne region has confirmed that "the presence of an animal of the tiger species is now excluded."
It is unknown where the animal came from. EuroDisney possesses no big cats, and Le Parc des Felins, a zoo that has mainly big cats not far from Montevrain, says all its animals are accounted for.
The big cat was most recently seen close to the A4 highway that connects Bussy-Saint-Georges and Ferrieres-en-Brie, so residents were told to take "the greatest precautions" while using it.
Police have set up a security perimeter around Montevrain in hopes of catching the tiger.
"If it's possible, we'll try to put jt to sleep," police told AFP. "If it becomes dangerous or aggressive, the order will be given to kill it."
EuroDisney has not stated that if they will alter operations at the park for the day.