'Castlevania' Season 2: Netflix Increases Episode Order to Eight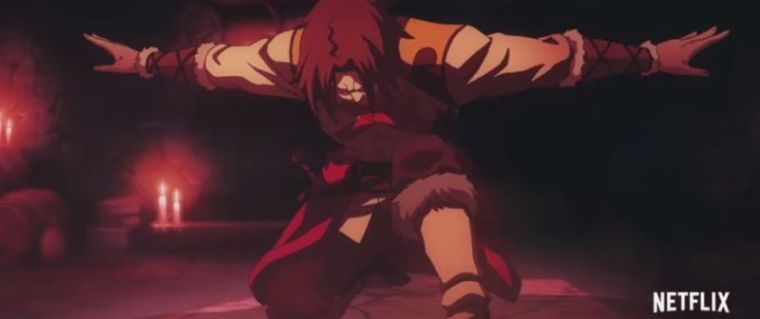 On the same that that all of its episodes for the first season was released, Netflix confirmed that a second season for the animated series "Castlevania" has been greenlit.
According to a report by Deadline, the series from Wow! Unlimited Media's Frederator Studios, which is based on the popular classic video game series, will return for season 2 with an increased episode order from four episodes in season1 to eight in the next season.
The first "Castlevania" game was a popular Konami video game title for the Nintendo Entertainment System, which was released back in 1986. In the game, players must take control of Simon Belmont, a vampire who is also the last existing member of the fallen Belmont clan in Eastern Europe. His mission is to save half the continent from annihilation and face off against Vlad Dracula Tepe.
The Netflix animated series, while inspired by the video game, was adapted into a drama by comic book author Warren Ellis.
"Castlevania has been a world icon for 30 years," Fred Seibert, the chief creative officer of WOW! Unlimited Media as well as the chief executive officer of Frederator Networks and Frederator Studios, said, according to Coming Soon. "WOW! and Frederator are honored to have the privilege of bringing it to life as an entertainment series that will continue its story for years to come."
The cast of "Castlevania" includes voice actors Graham McTavish as Dracula, Richard Armitage as Trevor Belmont, James Callis as Alucard, Emily Swallow as Lisa, Matt Frewer as The Bishop, Tony Amendola as The Elder and Alejandra Reynoso as Sypha Belnades.
The animated series is executive produced by Ellis along with Adi Shankar, Kevin Kolde and Fred Seibert. Powerhouse Animation from Austin Texas produced the show, with Brad Graeber and Jason Williams serving as supervising producer and producer, respectively. The Netflix series has Sam Deats as its director.
The first season of "Castlevania" is currently available for streaming on Netflix.